Description
Used in the following timers: 3351744 3351118 3950468, 373933
Gear 1: # of Teeth = 10
Gear 1 Outer Diameter = 8.55mm
Synchronous Motor Model   
Votage     
Gearbox Numbers   
Number of Gears   
Gear 1 Number of Teeth   
Gear 1 Outer Diameter   
Gear 1 Pitch   
Gear 1 RPM   
Gear 1 Rotation   
WE ACCEPT RETURNS!
Do you want to gamble with another seller that "does not offer returns"?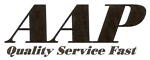 Welcome to Affordable Appliance Parts…HIGH QUALITY affordable appliance parts with QUICK RESPONSES and SAME DAY SHIPPING!
We want to help you fix your appliance ASAP!
~ Quick Responses to Your Questions! ~
~Same Day Shipping!~
Quality, Service, Fast. That's our promise!
If you have any questions about part numbers, please contact us with the model number of your machine. We are prompt and happy to help. 
Used in the following timers: 3351744 3351118 3950468, 373933
Gear 1: # of Teeth = 10
Gear 1 Outer Diameter = 8.55mm