WE ACCEPT RETURNS! 1 Year Guarantee!
Don't gamble with a seller that "does not offer returns". 
---
  Most used timers have failing or failed contact points, like this one pictured here —> 
That's probably the reason you're timer isn't working correctly. Do you really want another used timer that will probably fail in a short time? 
---
When we refurbish our timers, the contact points look like
this one on the left … ready to last for years to come. We take pride in our professional, reliable workmanship.
If your Whirlpool, Roper, or Kenmore dryer timer WILL NOT ADVANCE IN THE AUTO DRY SETTING, YOU SHOULD REPLACE THE CYCLING THERMOSTAT before you replace the timer. On gas and electric dryers that have an "Auto Dry" cycle, the cycling thermostat is often used to advance the timer as well regulate the drum temperature. Essentially, the thermostat will alternately turn on the heat source or the timer motor when the temperature has been satisfied.
If your GE dryer will not work in the automatic dry setting, the problem is most likely a bad moisture sensor board (if equiped) or timer resistor. Please contact us with you dryer model number for help.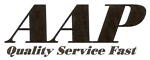 Welcome to Affordable Appliance Parts…HIGH QUALITY affordable appliance parts with QUICK RESPONSES and SAME DAY SHIPPING!
Quality Tested ~ Quality Assured ~ 1 Year Guarantee ~
This timer has been fully inspected and reconditioned. The inside mechanism has been thoroughly inspected, the contact points have been cleaned or replaced as needed, and the timer motor is tested.
We want to help you fix your appliance ASAP!
~ Quick Responses to Your Questions! ~
~Same Day Shipping! Fast Shipping! 1 Year Guarantee!~ 
Quality, Service, Fast. That's our promise!
You will receive everything pictured!
If you have any questions about part numbers, please contact us with the model number of your machine. We are prompt and happy to help. 
We do everything possible to ensure that every part works properly. Specializing in Whirlpool, Kenmore, Amana, Maytag, LG, GE, Fisher Paykel