Some were brilliant and others were BS.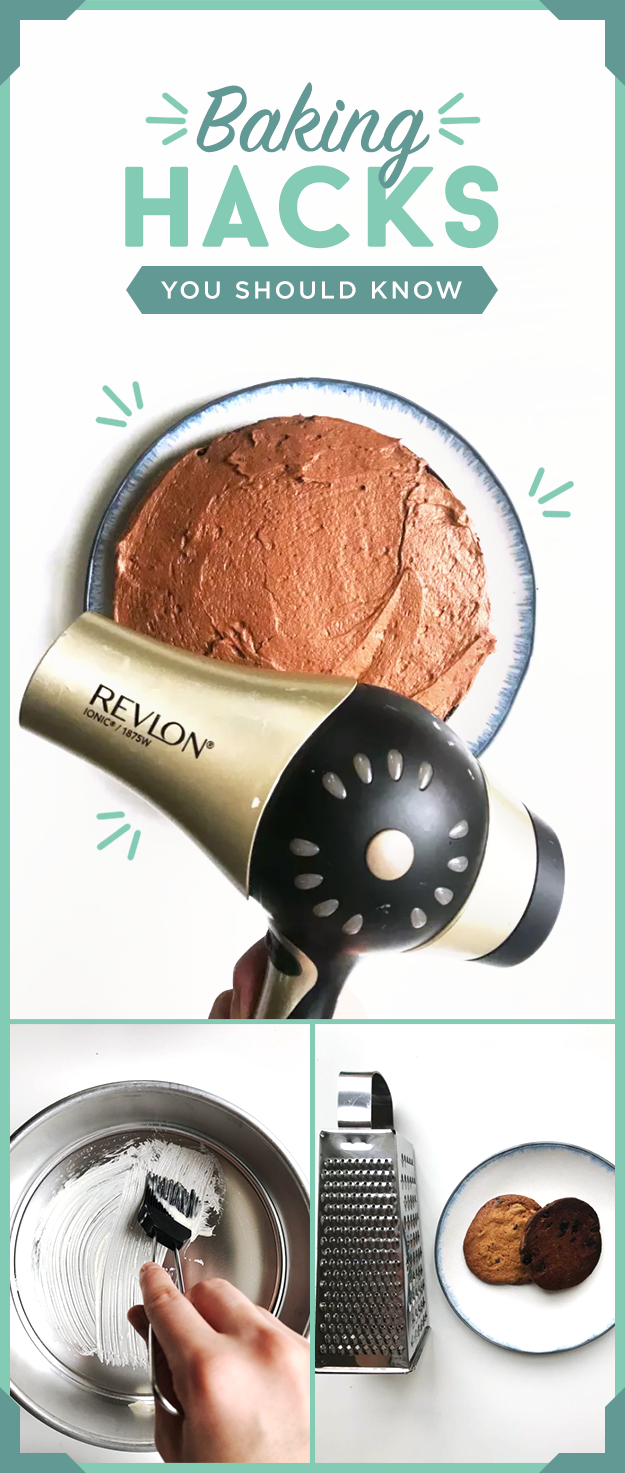 Ellie Sunakawa / BuzzFeed
Hi there! I'm Marie — and I love baking.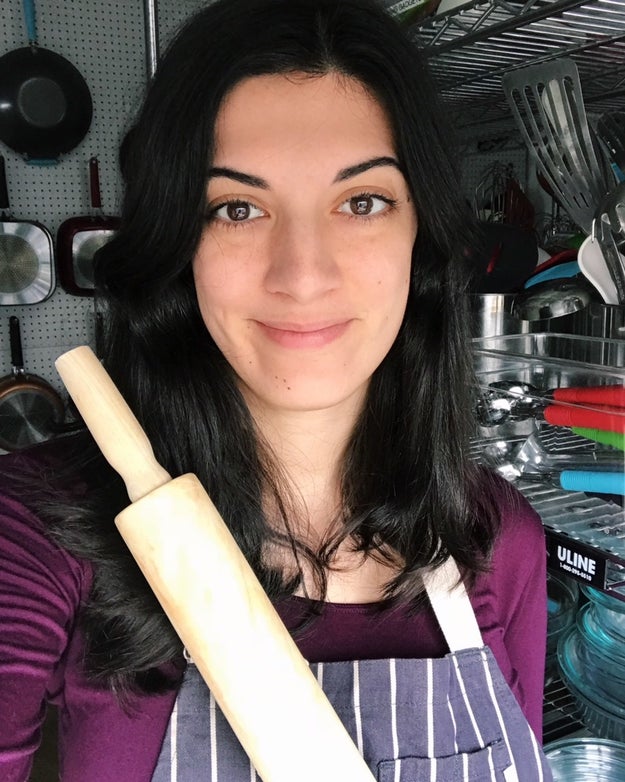 I actually spend most of my Sunday afternoons doing just that.
Marie Telling / BuzzFeed
But the thing about baking is that it can also be super time-consuming and tricky. So I set out to find tips, tricks, and hacks to make my life a little easier.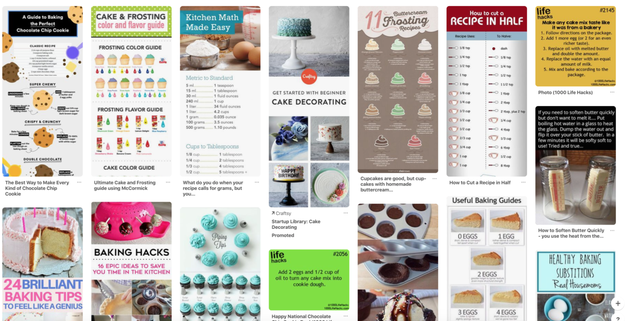 Pinterest

DID IT WORK?: Absolutely 🙌
THE RESULTS: To make sure I was giving this a proper trial, I baked two cakes: one using the pan-release paste and another one coated in oil and flour, as instructed on the cake mix box.
The pan-release paste worked much better than the oil-and-flour mix. It was super easy to get the cake out of the pan (I didn't even have to tap) and it all came out perfectly smooth. The other advantage of the paste is that it doesn't leave any floury residue on the edges of the cake like the oil-and-flour version does.
Oh, and you can make this paste in advance and store it in a tupperware in your fridge for up to three months, so you don't even have to go through this whole process each time you bake.
HACK #2: Refrigerate your mixing bowl before you make whipped cream to make the cream extra fluffy.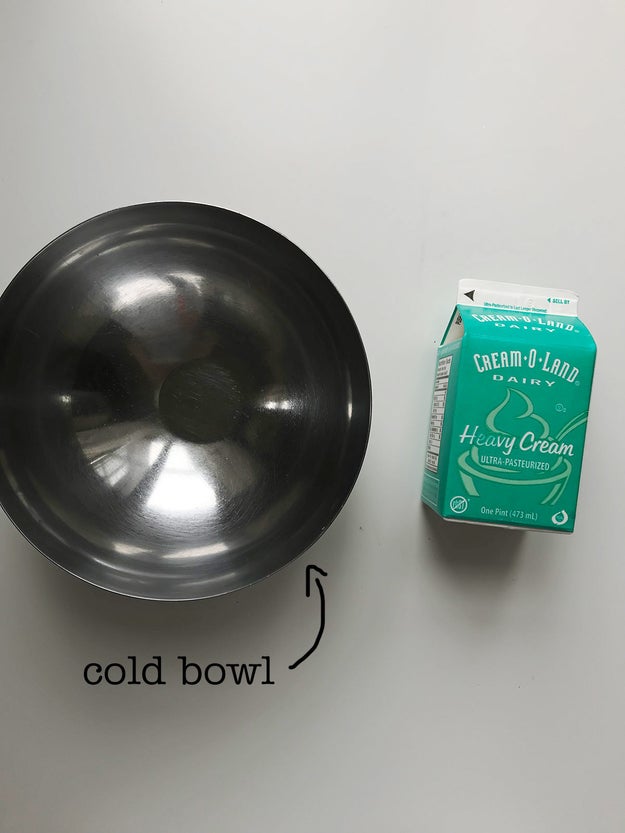 THE IDEA: This is less of a Pinterest hack and more of a classic tip that even my grandma swears by, but I wanted to see if it was just a myth or actually true. All you have to do is refrigerate your mixing bowl before beating whipped cream to make it super fluffy.
Marie Telling / BuzzFeed
HACK #3: Soften hard brown sugar with an apple slice.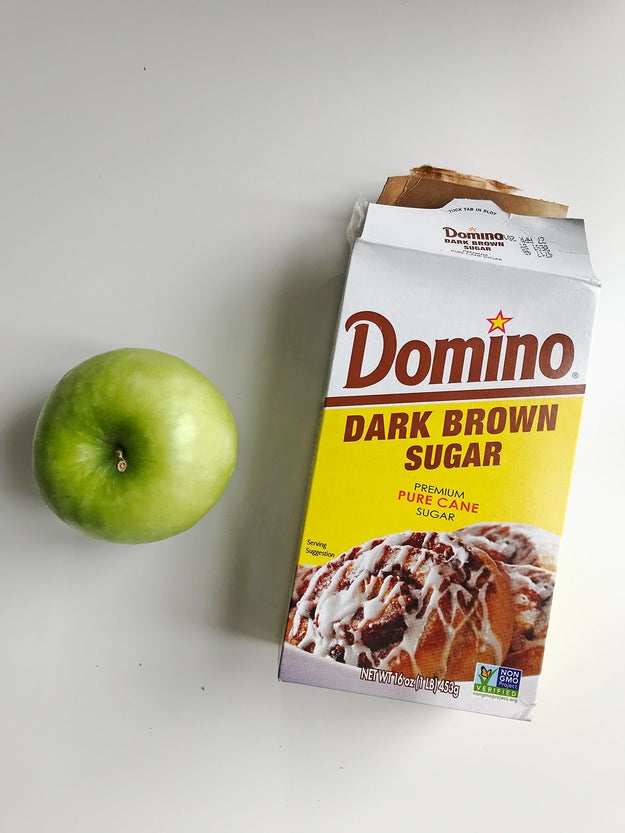 THE IDEA: Having to throw out a whole box of brown sugar because it's hardened is the worst. But according to this hack you can avoid that by placing a slice of apple with your sugar in an airtight container and waiting a couple hours.
Marie Telling / BuzzFeed
DID IT WORK?: Yup!
THE RESULTS: I think I overdid it a little with the apple slices and placed too many in the container (which was also probably too small, TBH). Because of that, the box was a bit crowded and the sugar got wet in some places. But still, it went from rock hard to perfectly soft in about two hours, and you can't argue with that.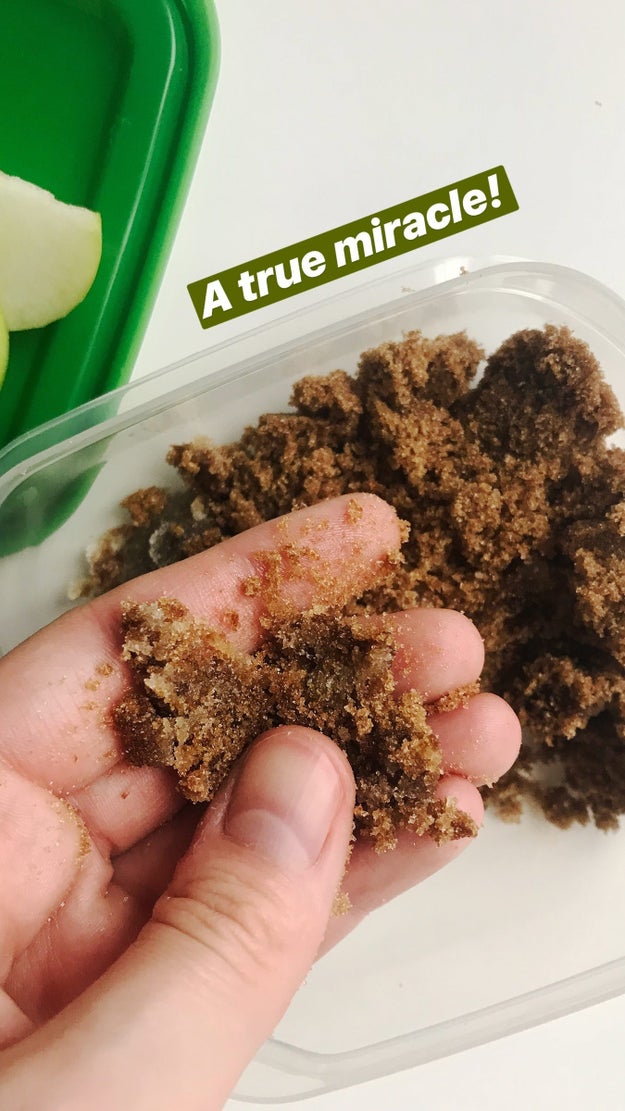 Marie Telling / BuzzFeed
HACK #4: Use a hair dryer to get a glossy finish on your frosting.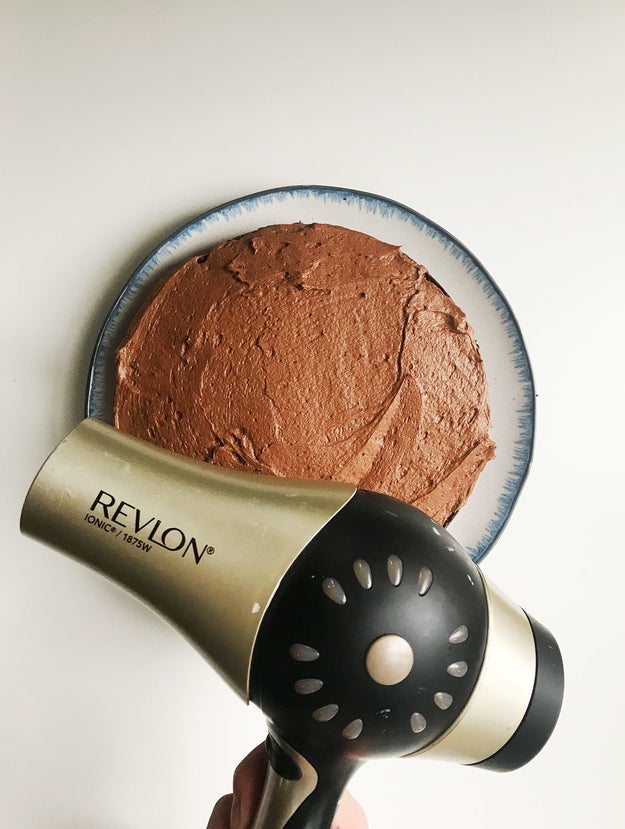 THE IDEA: Using a hair dryer, blow warm air on a frosted cake to make the frosting extra glossy.
Marie Telling / BuzzFeed
HACK #6: Make an easy and healthy-ish dough with just flour and Greek yogurt.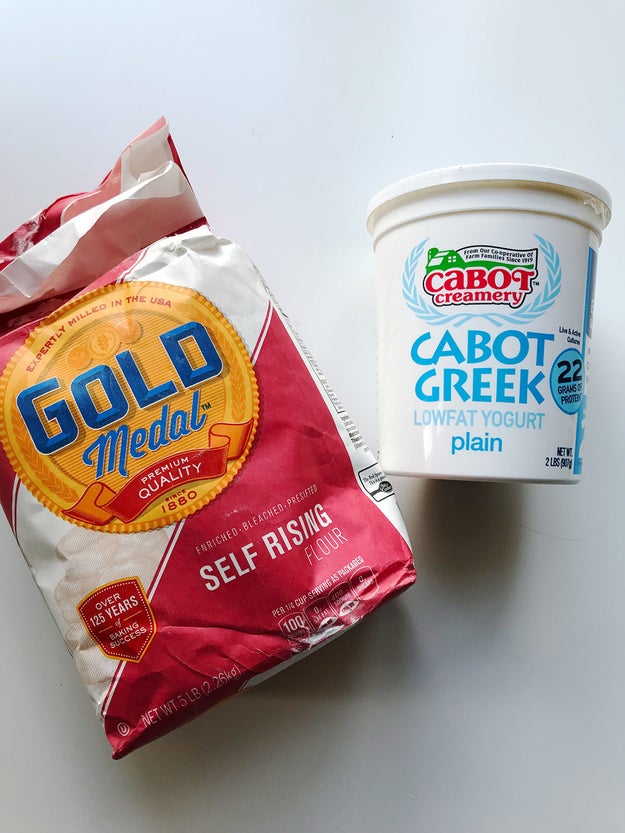 THE IDEA: This dough recipe has been making the rounds on Pinterest and Facebook for the past few months. All you need is self-rising flour and low-fat Greek yogurt (there are several versions of this recipe online — they're all pretty much the same, but I used this one). The resulting dough can be used to make pizza crust, bagels, garlic knots, pretzels… I chose to make bagels, because anything bagel-related will get my vote.
Marie Telling / BuzzFeed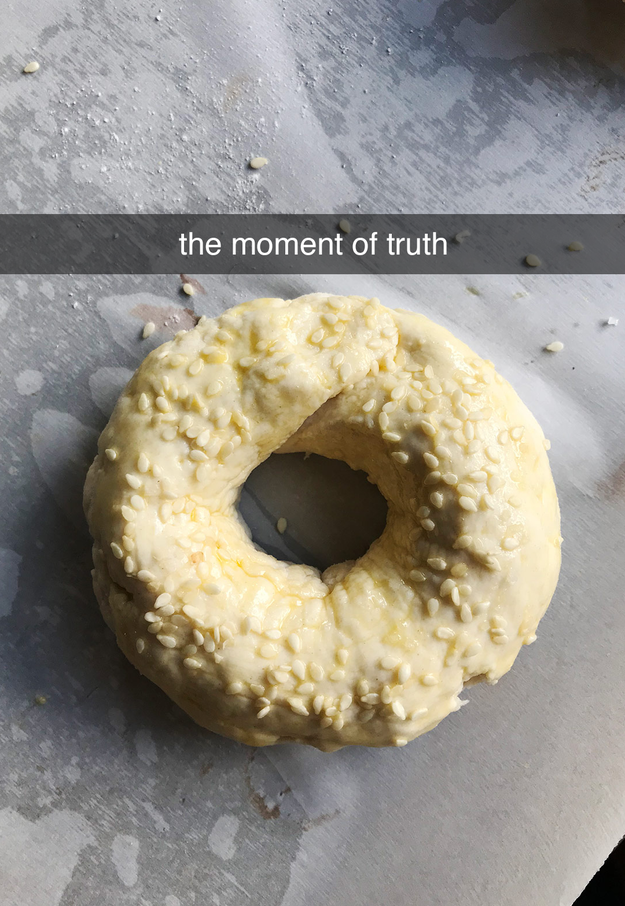 Marie Telling / BuzzFeed
DID IT WORK?: Pretty much.
THE RESULTS: They looked legit. Taste-wise? They didn't really taste like traditional bagels and had a tangy flavor because of the Greek yogurt. They also didn't have the chewy bite I look for in a good bagel. But they were still pretty tasty and had many things going for them:
• They were pretty much foolproof. Even if you don't have any baking skills, you'd have a hard time messing them up.
• Flour + yogurt = cost barely anything.
• They're only 3 SmartPoints on Weight Watchers.
• And they didn't take more than 45 minutes to make from start to finish.
Read more about them here.
HACK #8: Substitute flaxseed and water for eggs to make vegan baking goods.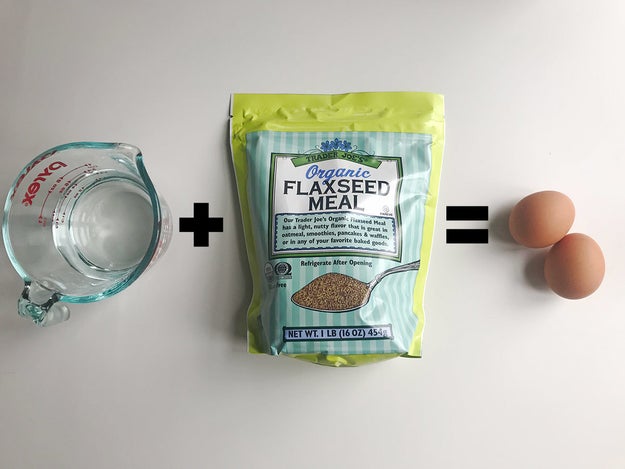 THE IDEA: Mix 2½ teaspoons of pre-ground flaxseed with three tablespoons of water to replace an egg in a recipe (double for two eggs, triple for three, etc).
Marie Telling / BuzzFeed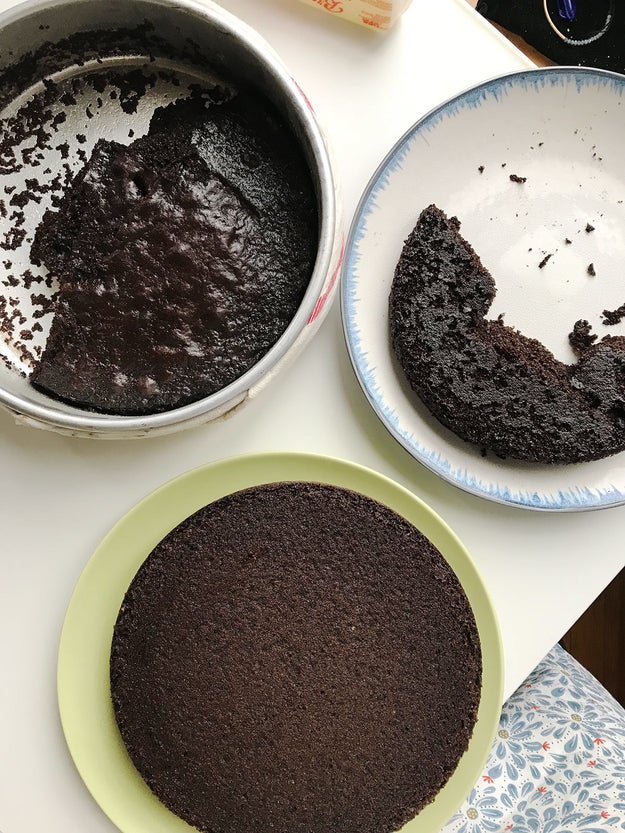 Marie Telling / BuzzFeed
HACK #10: If you're out of buttermilk, create your own with milk and vinegar.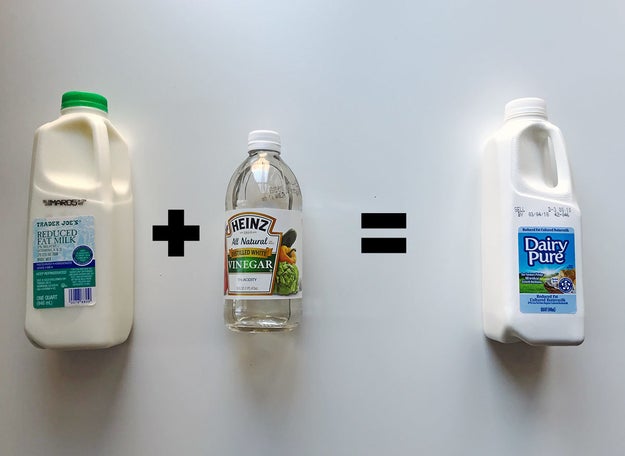 THE IDEA: You're out of buttermilk but you still want to make your fave pancakes or blueberry muffins? If you have milk and white vinegar at home, it can do the same thing.
Marie Telling / BuzzFeed
HACK #11: Use a food processor to turn granulated sugar into powdered sugar.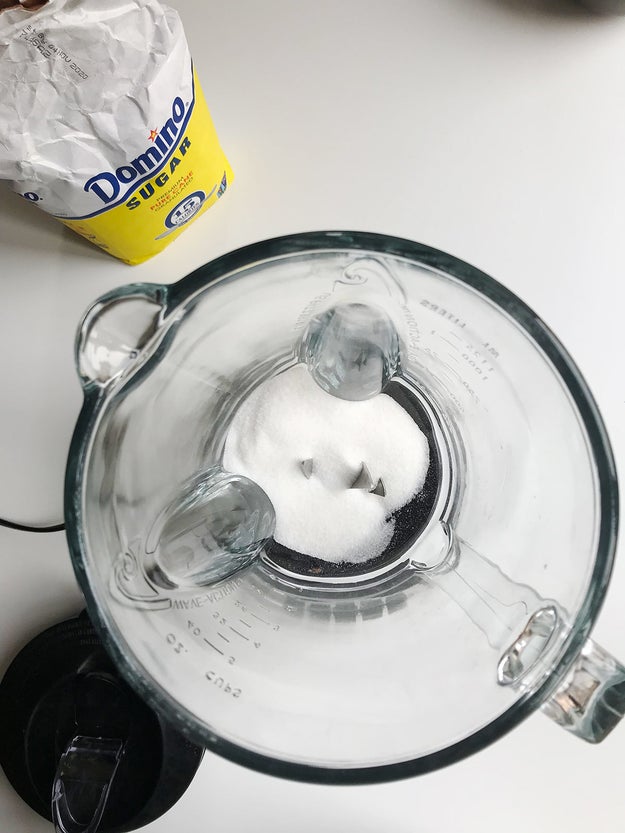 THE IDEA: If you're out of powdered sugar, just process regular granulated sugar until it's super fine and use that instead.
Marie Telling / BuzzFeed
HACK #12: Use a box grater to salvage burnt cookies.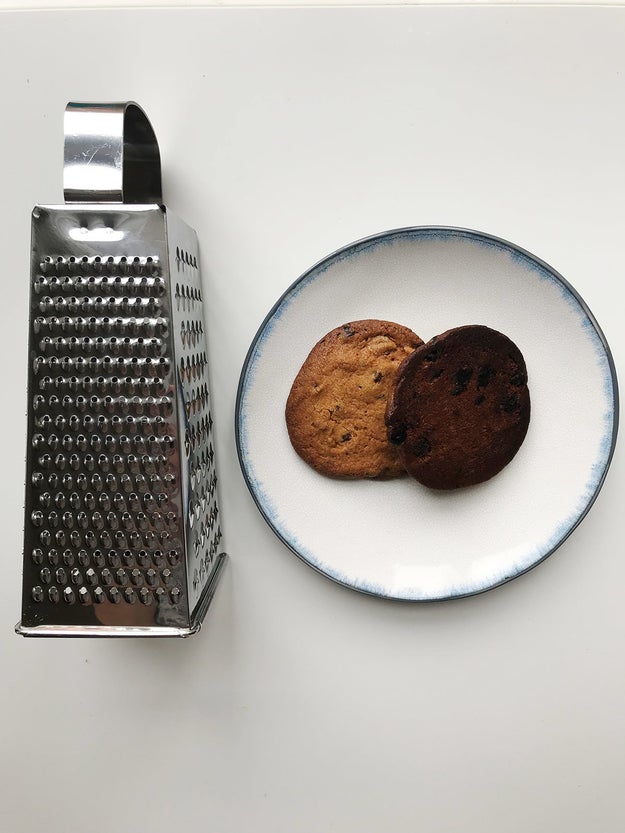 THE IDEA: OK, this one is kind of lame. But who hasn't burned a cookie before? Apparently, all you have to do to save a burnt cookie is grate the bottom until you've gotten rid of the blackened parts.
Marie Telling / BuzzFeed
Source: https://www.buzzfeed.com/food.xml