Winner, winner, easiest chicken dinner.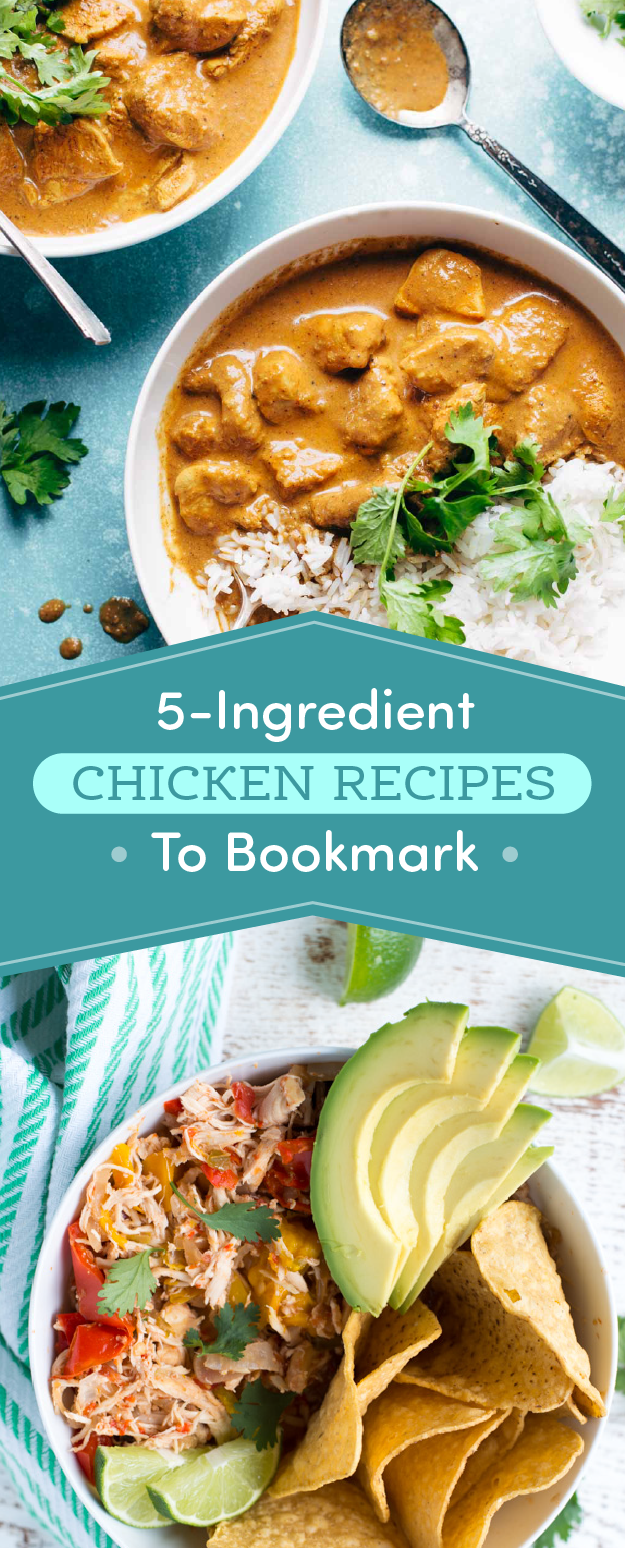 Nicole Ench/BuzzFeed
Lemon Breaded Chicken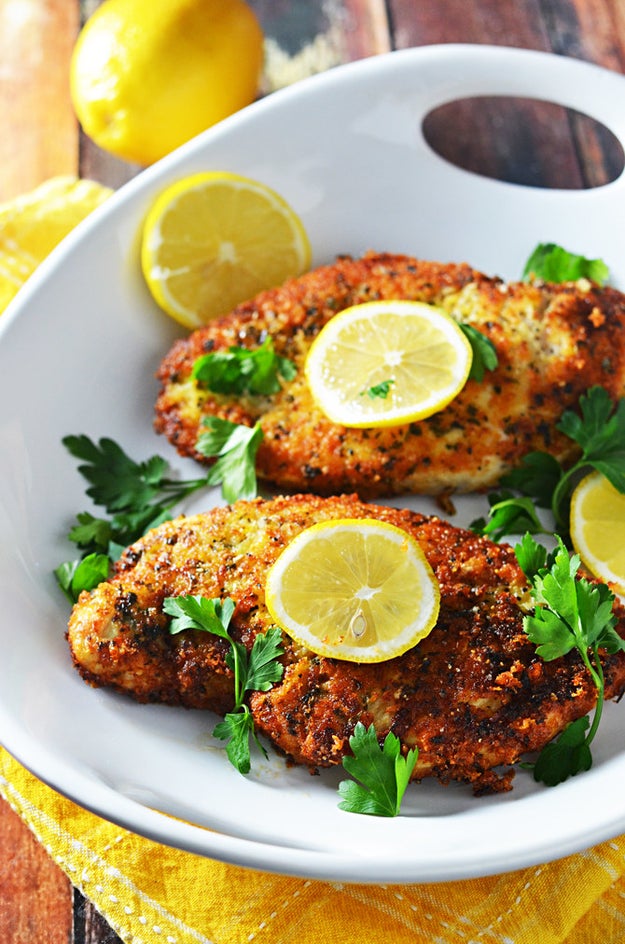 Perfectly crispy on the outside and tender on the inside, this chicken dish will become a staple of your dinner routine, no doubt. Get the recipe.
Host The Toast / Via hostthetoast.com
Pesto Chicken Bake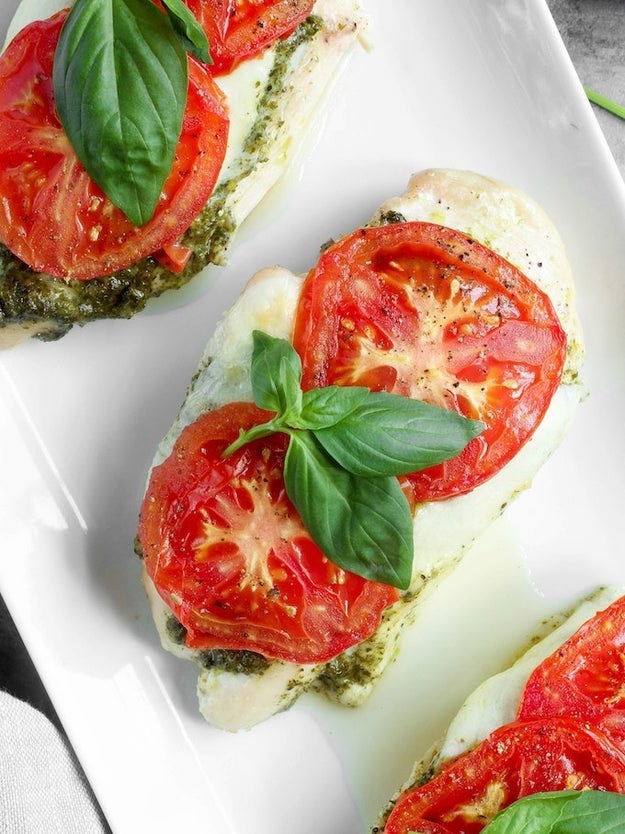 This crowd-pleasing recipe couldn't be simpler. Just top chicken breasts with store bought pesto, mozzarella, and sliced tomatoes (or marinara sauce), then bake until melty and cheesy. Get the recipe.
Simply Sissom / Via simplysissom.com
Crispy Honey Garlic Chicken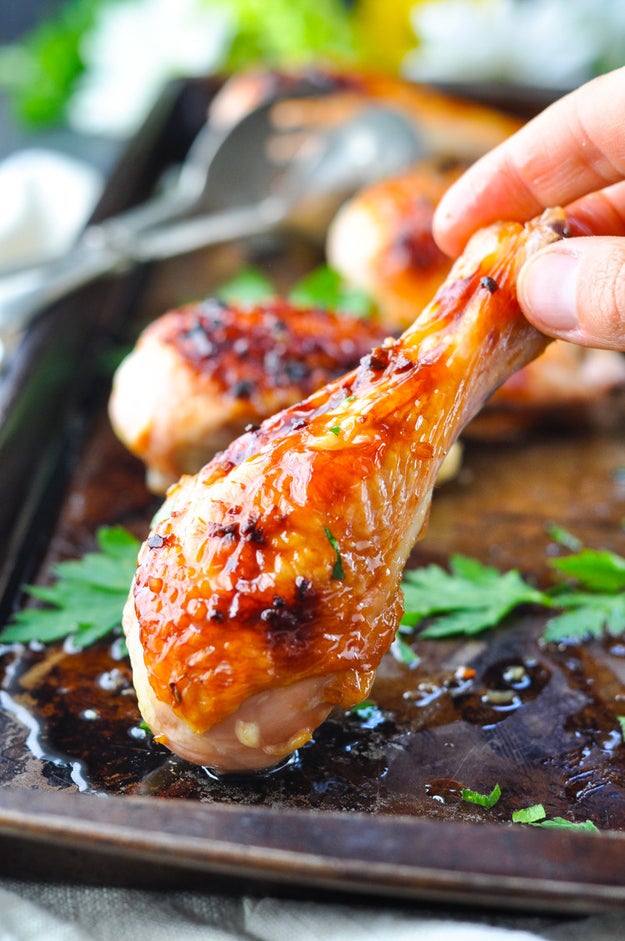 This four ingredient sweet and savory marinade is made with honey, garlic, rice vinegar, and soy sauce. One taste, and you're going to want to put it on everything. Get the recipe.
The Seasoned Mom / Via theseasonedmom.com
Chicken Feta Pasta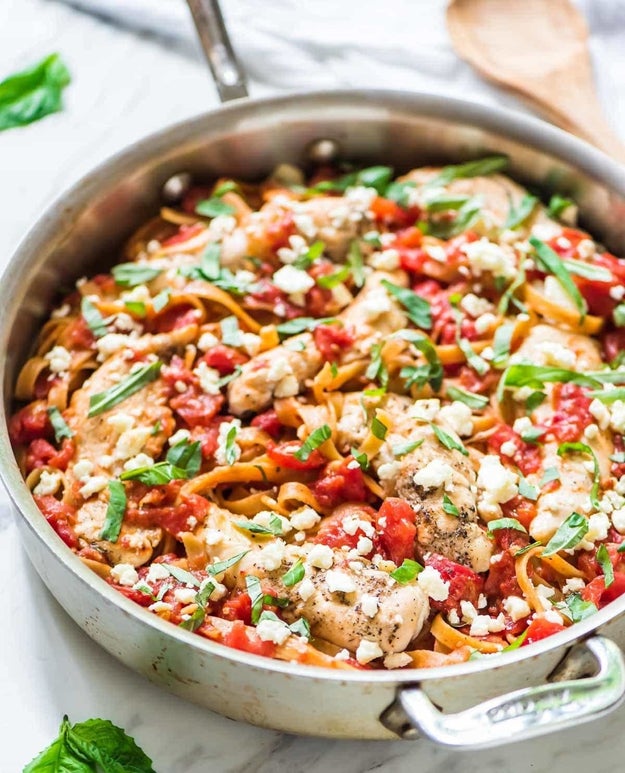 The best thing about this meal: You can probably whip it up without any notice using what's already in your fridge. All you need is chicken, canned tomatoes, your favorite pasta, and cheese (plus salt, pepper, and olive oil). Get the recipe.
Well Plated / Via wellplated.com
Better-For-You Chicken Nuggets
Chicken nuggets are ageless, so whether you're cooking dinner for kids or for yourself on a lazy night, this 5-ingredient finger food won't disappoint. Get the recipe.
Wholesome Yum / Via wholesomeyum.com
Grilled Tomato, Soy, and Sesame Chicken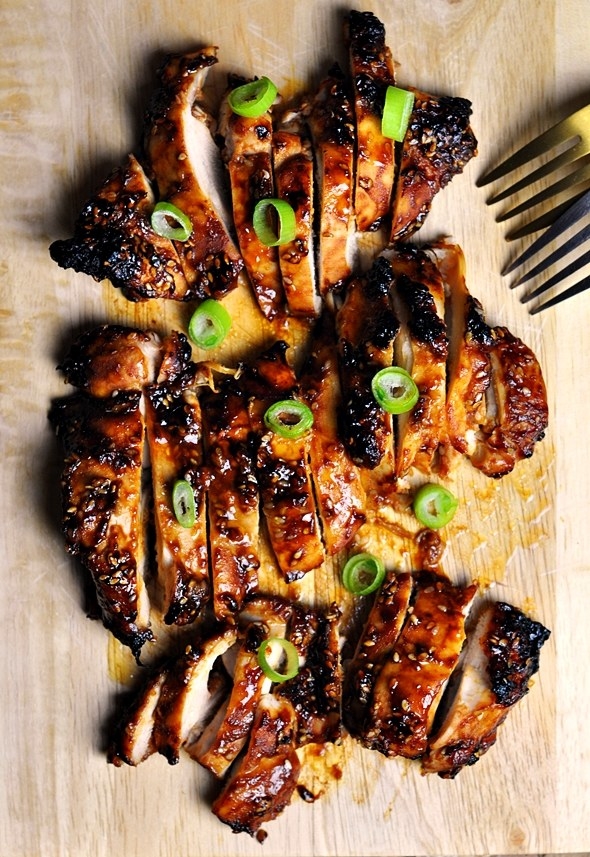 Serve this simple grilled chicken — seasoned with tomato paste, sesame seeds, sesame oil, and soy sauce — with a side of bok choy or rice for a filling meal that takes almost no thought. Get the recipe.
Fuss Free Cooking / Via fussfreecooking.com
One-Pan Honey Mustard Chicken
You can use whatever cut of chicken you like best (even a whole bird if you're feeding a crowd). It's cooked in olive oil, dijon mustard, and honey, and roasted until golden and crispy. Get the recipe.
Simply Recipes / Via simplyrecipes.com
Greek Chicken and Rice Bowls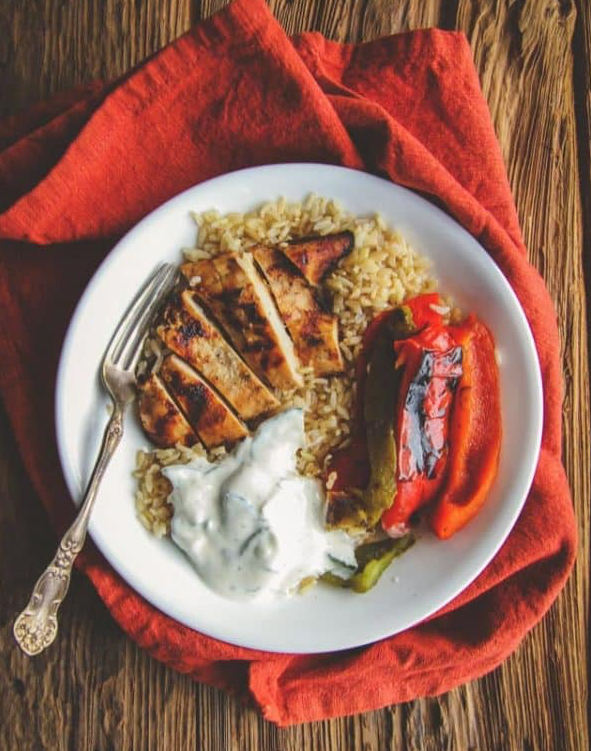 You only need chicken breast, brown rice, bell peppers, and tzatziki sauce or Greek yogurt to make this crazy simple meal for lunch or dinner. If you're feeling fancy, dress it up with whatever veggies you have on hand like cucumbers, sun dried tomatoes, and olives. Get the recipe.
Sweet Phi / Via sweetphi.com
Teriyaki Chicken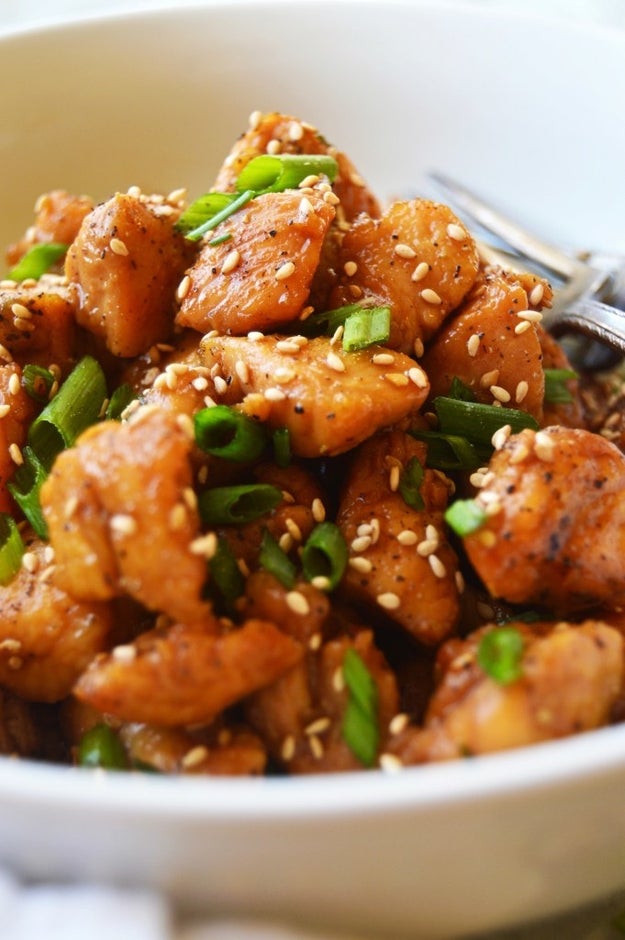 If you're trying to save cash, the first step is avoiding take-out. This quick take on Chinese chicken teriyaki calls for just diced chicken, soy sauce, brown sugar, garlic, and ginger. You can easily stir-fry it with mixed vegetables, rice, or lo mein noodles. Get the recipe.
The Garlic Diaries / Via thegarlicdiaries.com
Caprese Chicken
This might just be the easiest caprese chicken ever. Serve it over spaghetti or with a side salad for a filling and healthyish meal. Get the recipe.
Seasonal Cravings / Via seasonalcravings.com
Source: https://www.buzzfeed.com/food.xml