For starters, Portillo's mayo chocolate cake.
The Chicagoland area has some truly iconic treasures: a giant sculpture of a bean, an enormous ferris wheel — but the absolute BEST thing (IMO) is the food.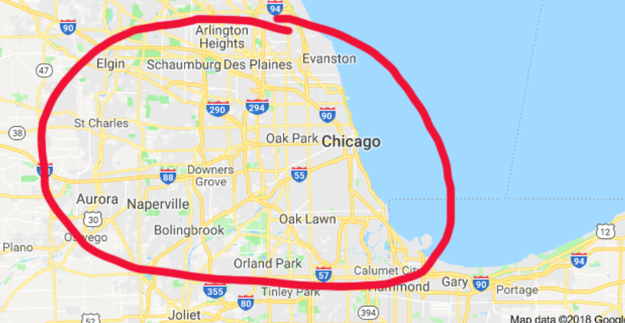 Google
Deep-dish pizza (AKA Chicago-style pizza) — obviously.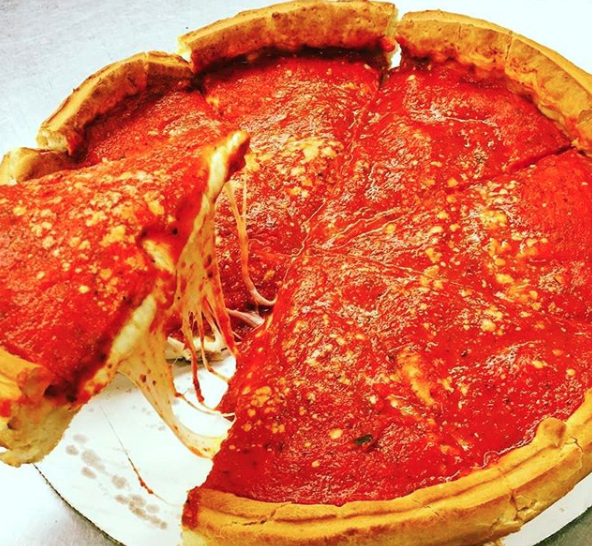 If Chicagoans had a food pyramid, this beautiful creation of crust, melted cheese, Italian sausage, and sauce would be the foundation. If you prefer Girodano's, good for you — but if you're a Lou Malnati's fan, even better. (Don't @ me.)
Delicious Vienna hot dogs ordered from food carts located in random places (like a Home Depot parking lot).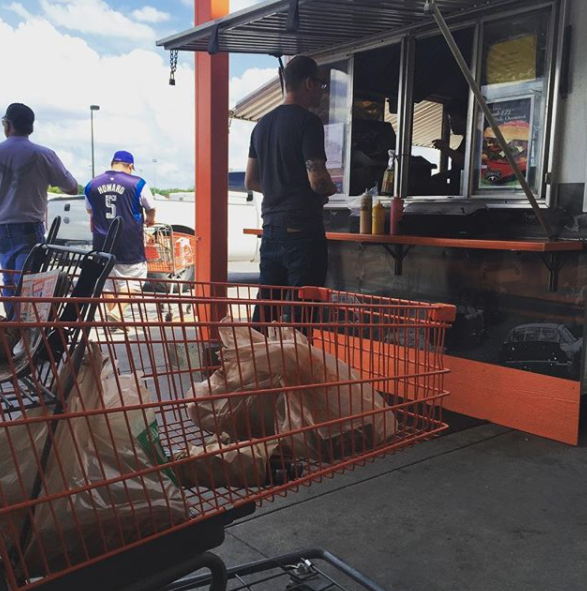 Surprisingly delicious with bright green relish and NO ketchup in sight.
A comforting bowl of chicken vesuvio.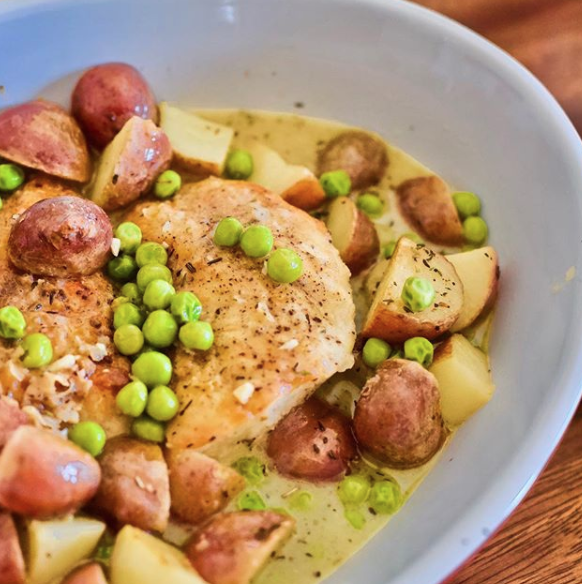 Just about every family has their own way of making it, but they almost always contain chicken, potatoes, and peas — perfect for those chilly (I'm talking CHILLY) Chiberia nights.
Freshly fried pączki to celebrate pączki day (because you don't have to be religious to worship doughnuts).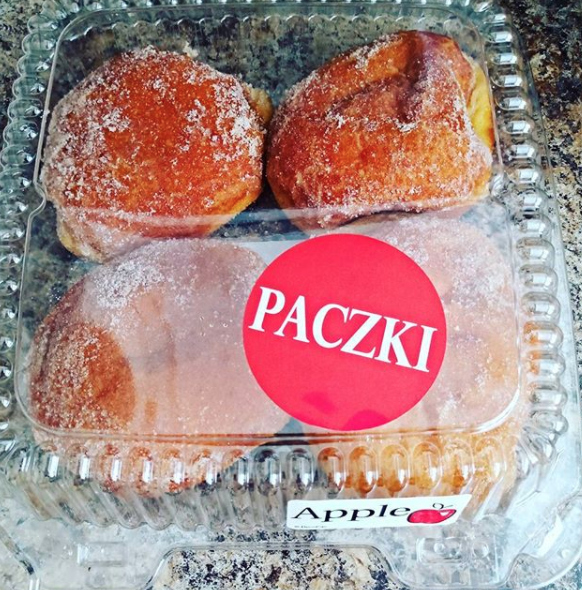 Yes, pączki day is technically a religious holiday — but let's be real, for most people it's all about the doughnuts. Grocery stores stock up on them, teachers bring them in to school — you can't go wrong with 'em! (Unless you get those rose-filled ones…).
Instagram: @goodnessgraciousbee
Half-frozen Eli's Cheesecake that's too damn good to let thaw.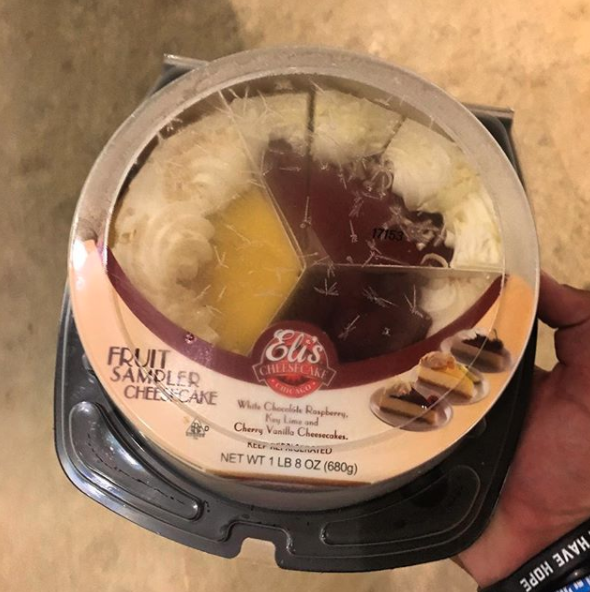 Admit it, you've eaten a half-frozen slice of Eli's cheesecake — but that's OK! With flavors like cookie butter, turtle, and that truly iconic chocolate chip one, you can't help yourself.
A giant tin of popcorn (usually from Garrett's) filled with Chicago mix — AKA half cheddar and half caramel corn.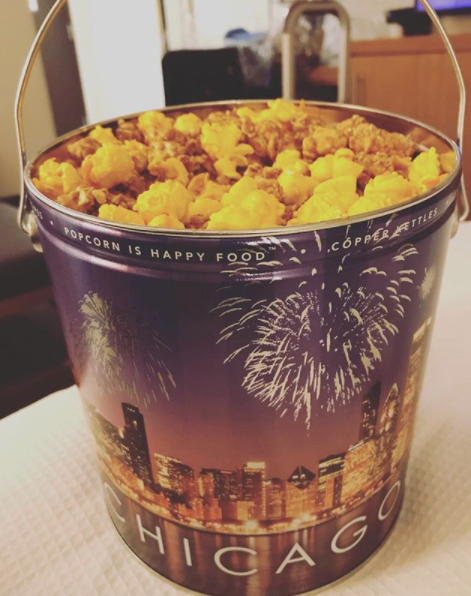 Listen, a little bit of cheddar cheese dust on your caramel corn is actually good — kinda like how a little bit of salt on chocolate is good. Does that explanation make it less weird for any non-Chicagoans reading this?
Frozen custard — which, again, is NOT the same thing as soft serve.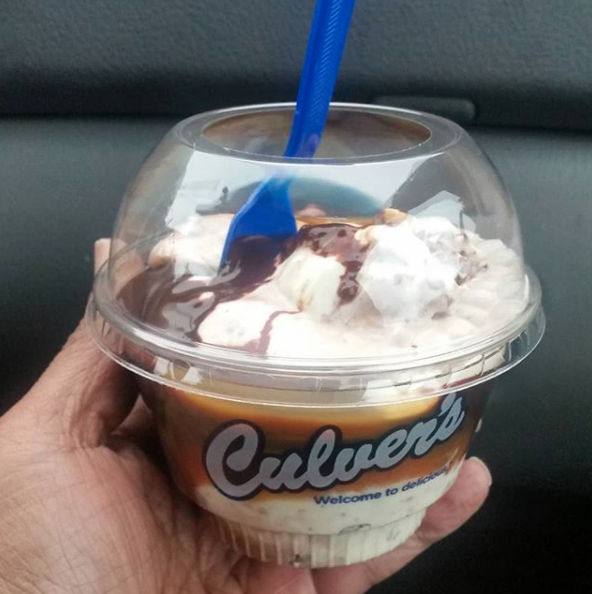 And also not the same thing as ice cream. It's thick, dense, and you can hold it over your head without it falling on you — try doing that with soft serve!
A Maxwell Street Polish.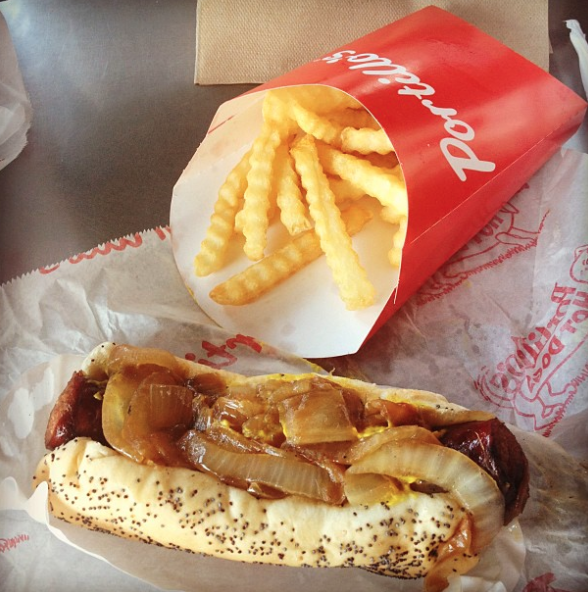 AKA a grilled Polish sausage topped with mustard and caramelized onions — perfection. (Also, shoutout to Portillo's again — love you.)
A soggy (but hella good) beef sandwich topped with GIAR👏 DIN👏IERA👏.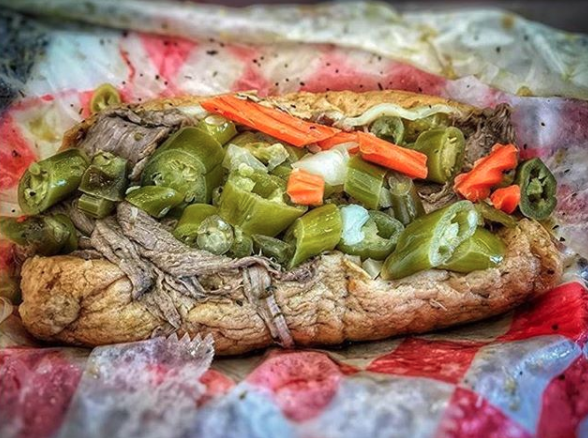 Dipped in warm au jus and eaten over a garbage can (because drippage, obvi).
Pierogi — including those cheese ones that you THINK are going to be savory, but are strangely sweet.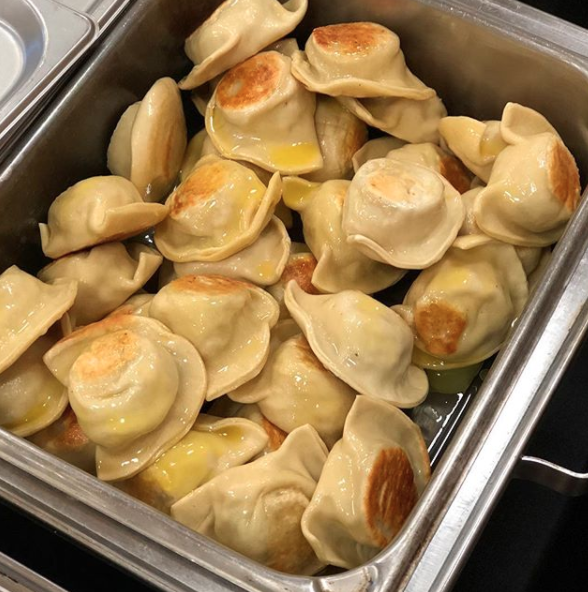 The real experts stick to the potato ones because THOSE are where it's at.
Those bags of potato chips with the groovy saxophone man on them.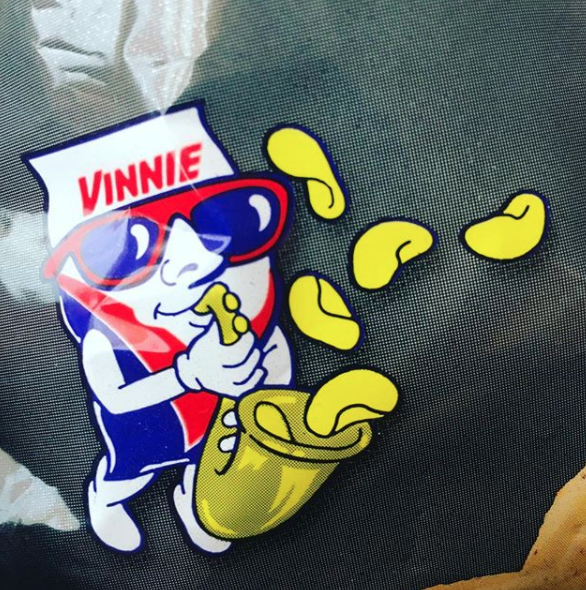 Almost as iconic as the eagle man laying an egg, these potato chips are ALWAYS served at Cubs games (notice how I'm not saying Sox games?), barbecues, and just about every other event you could think of.
Source: https://www.buzzfeed.com/food.xml