From seasoning with cornstarch to cooking from frozen.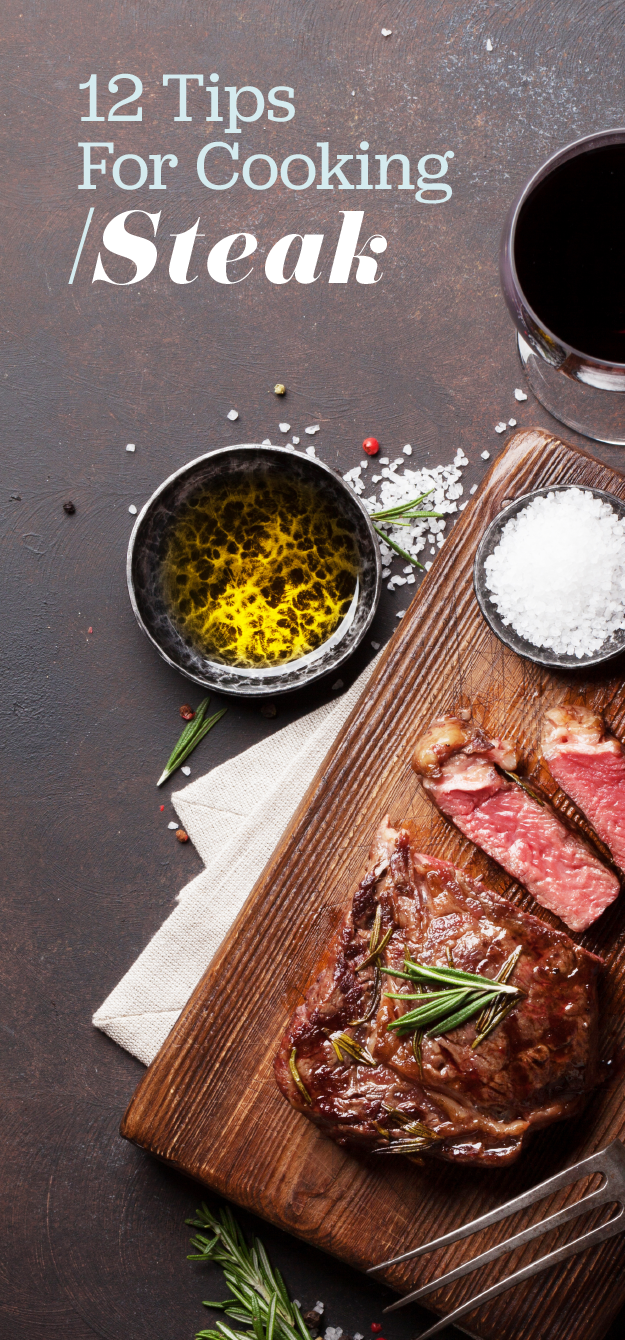 Nicole Ench/BuzzFeed
Cooking a steak at home can be expensive, so it's important to know how to do it right.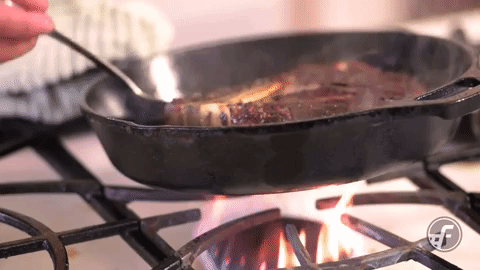 But with a few clever (and sometimes surprising) tricks, you can make sure your steak comes out perfect every time.
Reverse sear your steak (as in roast it first, then sear it) to evenly cook the entire center and avoid that overcooked grey ring.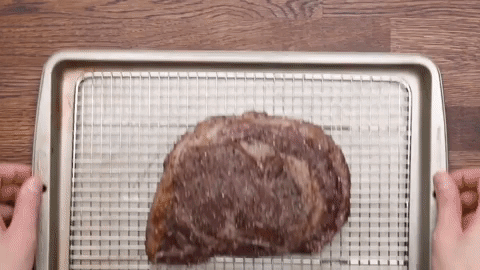 You know how some steaks that are perfectly pink in the middle are sadly surrounded by a gray ring of overcooked meat? Well, by roasting it in a super low oven (about 200°F) then searing it, you'll end up with a steak that's perfectly pink throughout. See step-by-step directions here.
You can also use that same technique (the bake-then-sear method) to reheat leftover steak without overcooking it.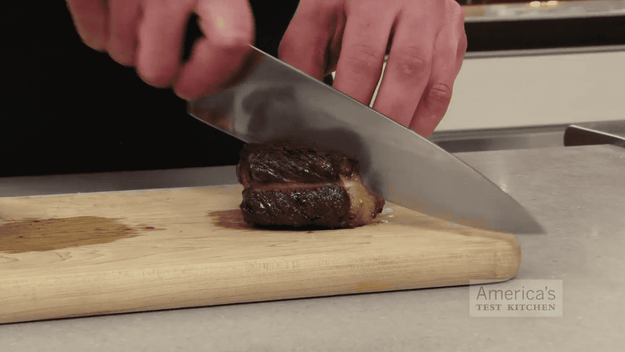 Just place your leftover steak on a wire rack on top of a baking sheet and pop it in a 250°F oven for about 30 minutes (or until the center reaches 110°F on an instant-read thermometer) then sear it in a hot skillet to crisp the outside back up — no overcooking! See how to do it here.
Freeze your steak and deep-fry it to get the outside super crisp and golden while keeping the inside nice and pink…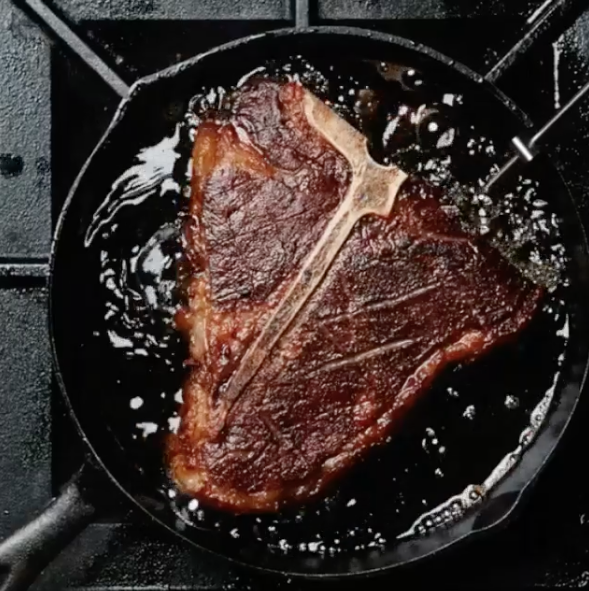 This method of freezing, frying, roasting, then frying again might sound like a lot of work, but the results are totally worth it. The idea is that, unlike searing, frying the steak gives the outside an even color without dark patches while freezing it keeps the center cold so you can slowly roast it to the proper temperature. If you can manage to plan ahead (and are feeling a bit adventurous), go ahead and try this technique out. See how to do it here.
Or, if frying seems like a bit too much work, just cook them straight from frozen using the standard sear-then-roast method.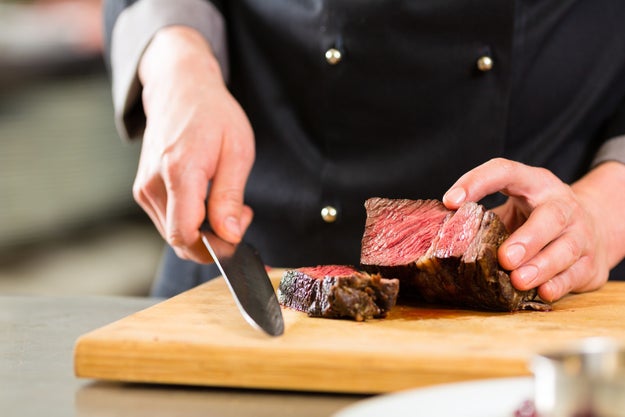 Cook's Illustrated actually compared a cooked-from-frozen steak up against a thawed one to see if they would taste any different. Turns out taste testers preferred the from-frozen steak and found that it had less of an overcooked ring around the outside and didn't lose as much moisture — so go forth and cook them from frozen without any worry. See how to do it here.
Kzenon / Getty Images
For the ultimate sear, heat your cast-iron skillet up for a full 30 minutes before searing your steak…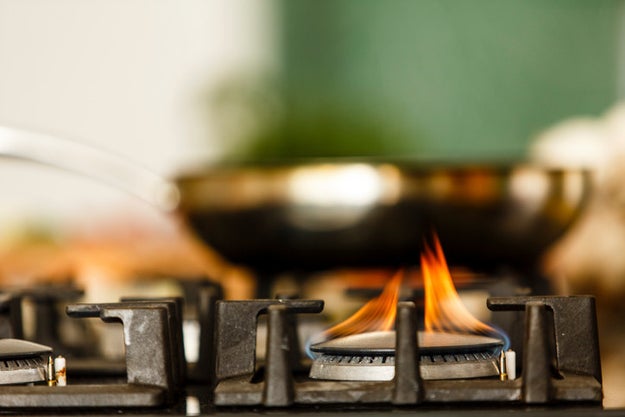 One of the reasons restaurant steak tastes so darn good (and has such a beautiful crust) is because their pans get way hotter. To mimic that intense heat at home, chef Grant Achatz (chef of Alinea restaurant in Chicago) recommends heating your cast-iron pan up for a full 30 minutes before adding your steak. See how to do it here.
Fotostorm / Getty Images
And season the outside with not only salt, but a bit of cornstarch to help dry it out.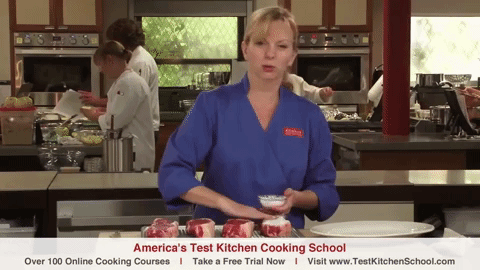 This (in additional to patting the outside off with a paper towel) will make sure the steaks are super dry. If they're too wet, the steaks will steam instead of sear and you won't end up with that beautiful brown crust. See how to do it here.
Dry-age your steak at home with the help of a pie pan, skewers, and paper towels.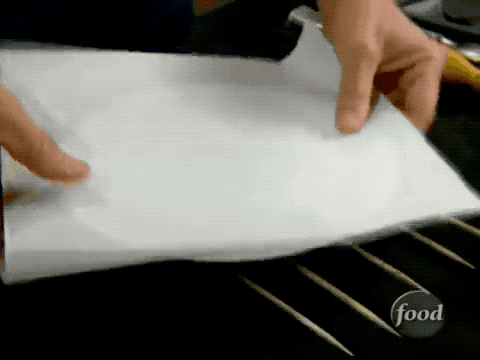 Alton Brown creates a DIY aging rig out of a few simple items to recreate the flavor of those expensive dry-aged steaks served at restaurants. Just thread the skewers through the pie tin, wrap your steak in a paper towel, and place it on top. After 24 hours change out the paper towel, then let it sit for another three days. See how to do it here.
Dry brine your steak (AKA season it with salt in advance) to not only give it great flavor, but to tenderize it.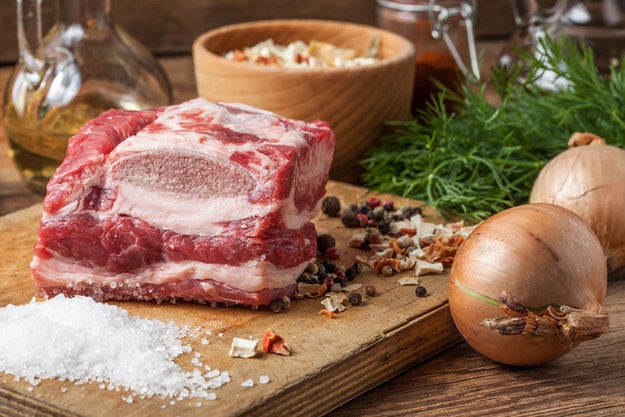 Simply rub an even and generous layer of salt on your steak and let it sit (uncovered) in the fridge for up to 48 hours. This will give you a tender steak with a depth of flavor that'll take it to the next level. Learn more about it here.
Arfo / Getty Images
Invest in an instant-read thermometer so you can cook your steaks to the perfect level of pinkness.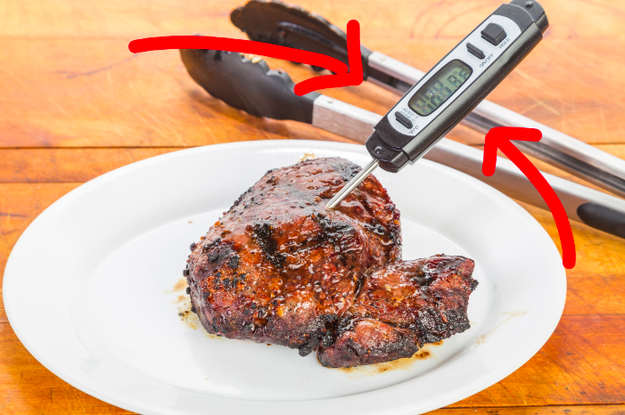 The perfect steak is all about what temperature you cook it to, and the absolute best (and most accurate) way to check is by using an instant-read thermometer. That way, you won't be guessing what the inside looks like and can confidently know when they're done cooking. (Some chefs even check the temp of their steak by sticking a thin cake tester in them and feeling if the metal is warm, but this can be pretty tricky to get just right.)
Get an instant-read thermometer on Amazon for $14.99.
Getty Images
Don't sear your steaks in olive oil — it'll burn.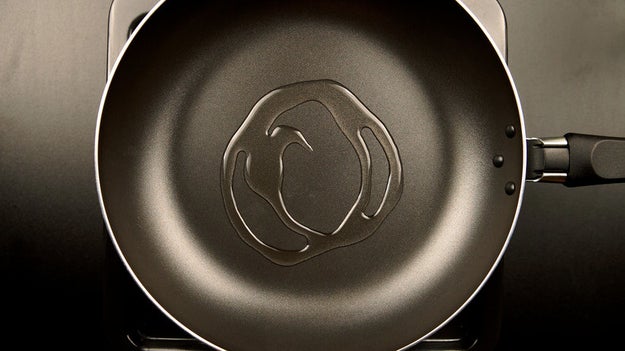 Olive oil is delicious, but it's not a great choice for high-heat cooking (especially searing) and can actually give your steak an unpleasant taste. Instead, reach for an oil with a higher smoking point (like avocado oil) and reserve the olive oil and butter for finishing right at the end. Read more about olive oil's smoking point here.
Eugenekeebler / Getty Images
If you really wanna go there, slowly cook your steak in melted butter for the most decadent (and arguably ridiculous) steak ever.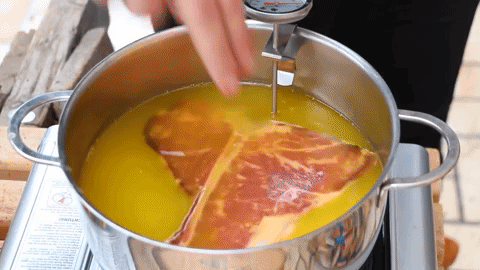 Just melt a ton of clarified butter over low heat, add your steak, and let it slowly cook for about 50 minutes. Remove it from the butter bath, pat it dry, then just sear it up. This may not be the most practical tip of them all, but it certainly would be one hell of a meal. See how to do it here.
And make sure to always let it rest before cutting into it.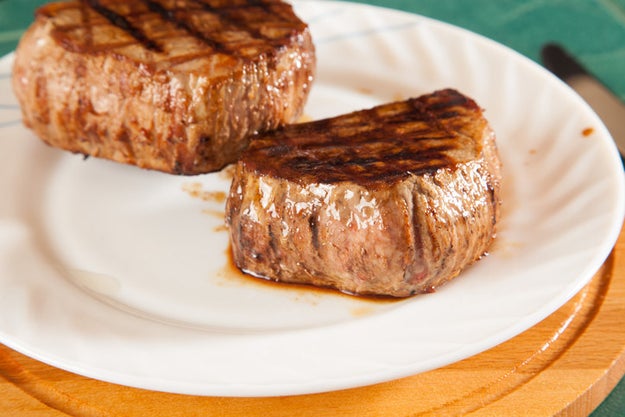 OK, so maybe this one isn't completely unexpected, but it's important. This gives the juices time to redistribute, and a good rule of thumb is to let 'em rest for five minutes for every inch of thickness before cutting them. See how to do it here.
Denisk999 / Getty Images
Let's get cooking!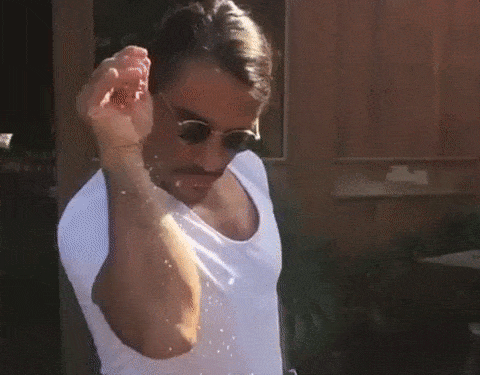 Source: https://www.buzzfeed.com/food.xml