All the things standing between you and the best cake of your life.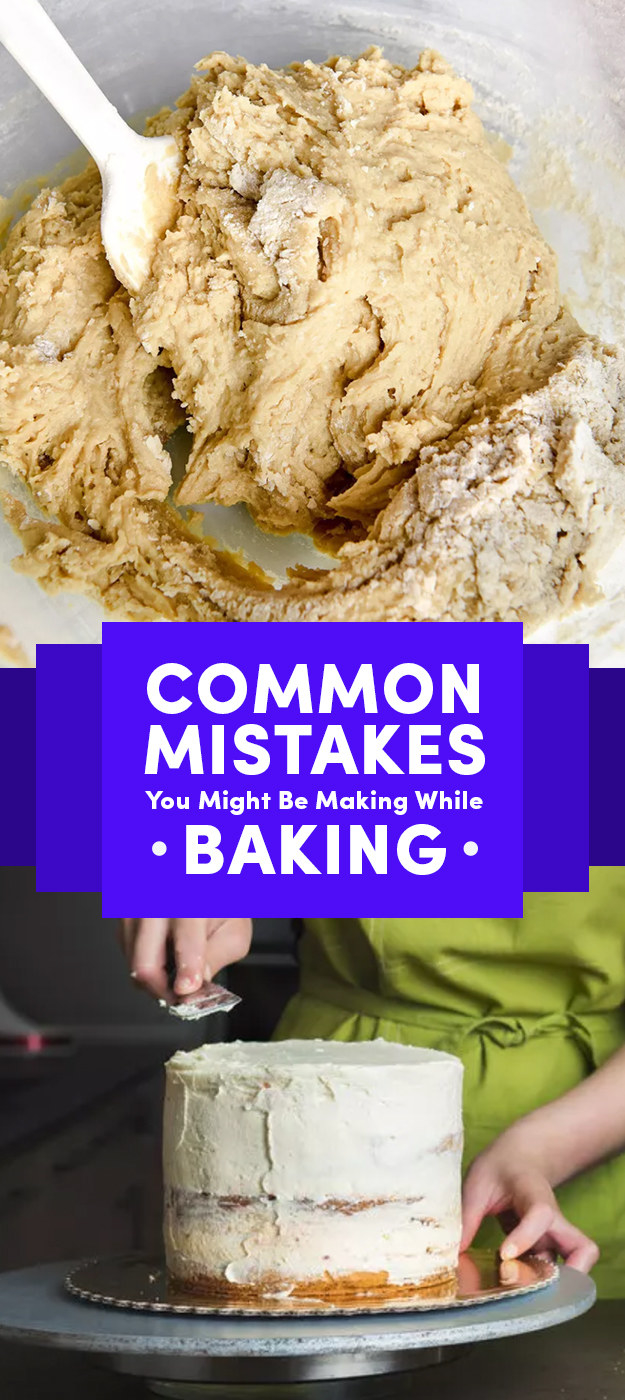 Hannah Wong / BuzzFeed
You don't read the recipe all the way through before you start cooking.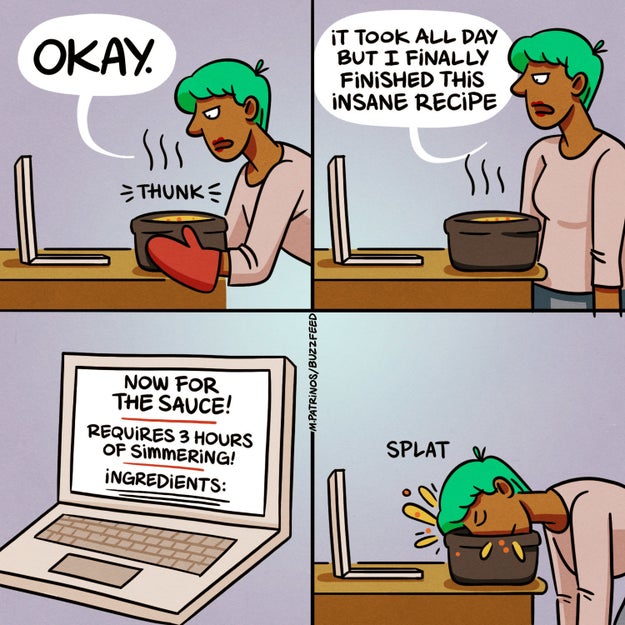 Is there anything worse than being half way through a recipe and realizing you have to chill the dough for two hours before getting to the next step? To avoid unpleasant surprises and make sure you have everything ready, read the recipe through before committing to it. It might seem obvious, but this will make your baking experience much less stressful and much more enjoyable.
Maritsa Patrinos / buzzfeed.com
You scoop flour straight out of the bag with your cup.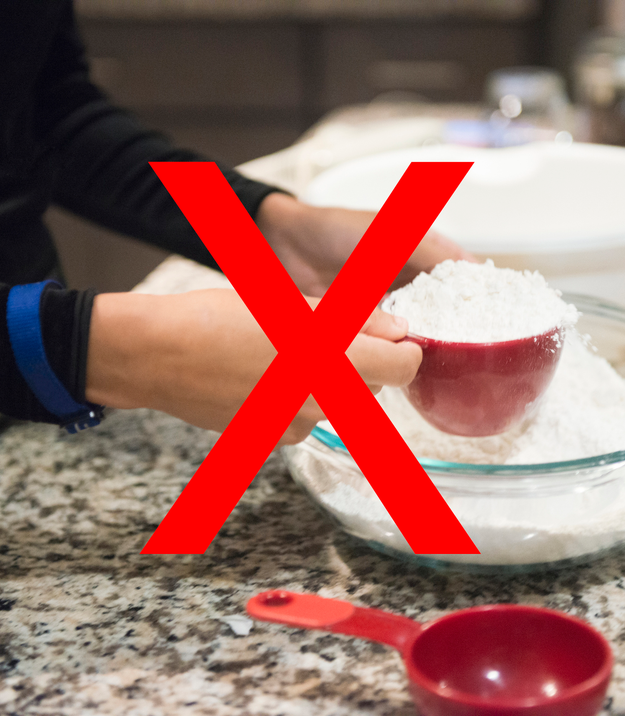 If you've been scooping flour straight out of the bag with your cup, you've probably been using more flour than what the recipe called for. For a more accurate measurement, spoon your ingredients into the cup with a spoon and level it off with the back of a knife. This will ensure the flour won't be packed too tightly.
Getty Images
You don't use a scale to measure your ingredients.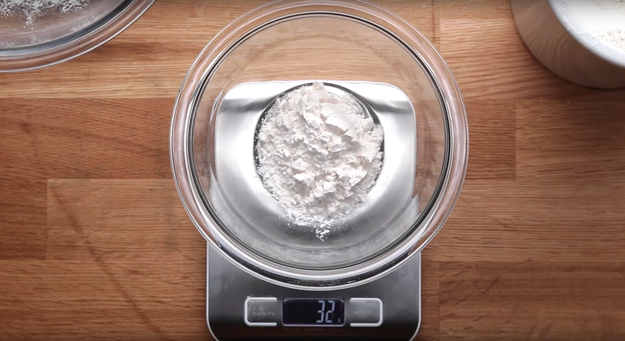 If you want to seriously get into baking, skip the cup system altogether and use a scale to measure your ingredients instead. There is no method more accurate than weighing your ingredients with a scale. And you don't need to spend a ton of money to get a good one: this $13 one will do the trick and allow you to achieve the perfect bake.
You don't prep your pan before you start working on your cake batter.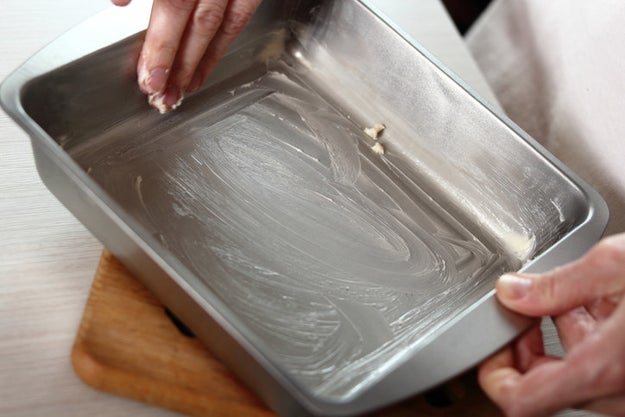 Look, we've all been there. We read the line about preparing our pan in the recipe but we'd rather get straight into the thick of things so we skip this step and prep our pan last minute, when the batter is ready. That's no good.
Once your cake batter is ready, you need to pop it in the oven ASAP to ensure the leavening agents can do their work (especially if you're using baking soda). Which is why you should actually prep your tin before you start anything else.
Ffolas / Getty Images
You're not lining your pan with parchment paper.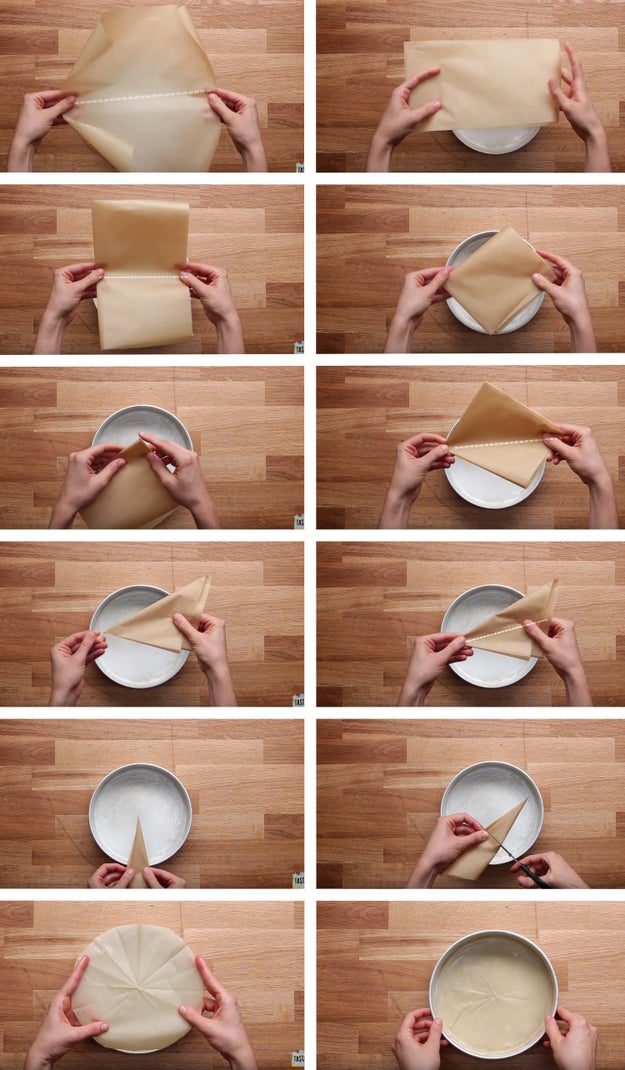 Lining your baking tin with parchment paper can be a headache but the trick demonstrated above makes everything easier. Get a step by step here.
You don't scrape down the bowl as you go along.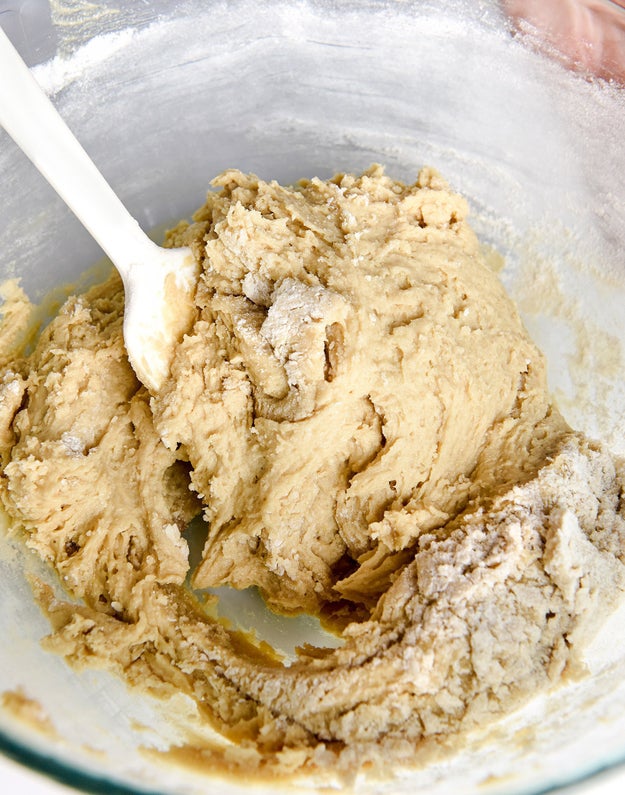 Make sure you don't leave half of your ingredients on the side of the bowl and scrape it regularly with a silicon spatula.
Lauren Zaser / BuzzFeed
You don't add a pinch of salt to your batter.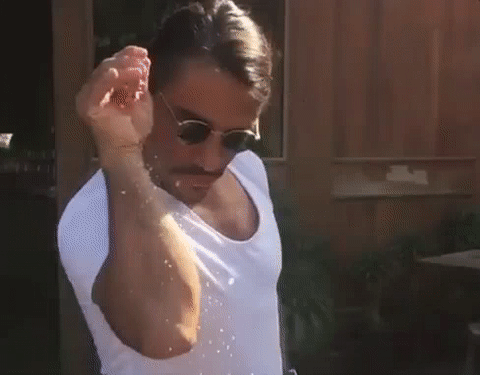 You may think salt is not necessary in desserts, but it really is. Salt helps enhance the flavor and sharpen the sweetness of your cakes, so always make sure to add a bit to the mix.
You don't sift your dry ingredients when the recipe tells you to.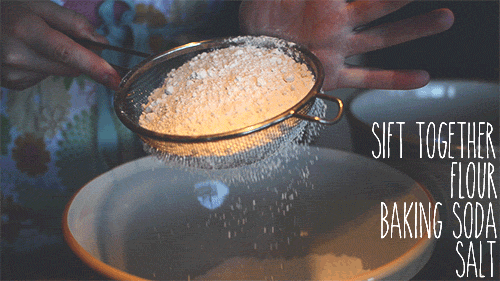 For some cakes, sifting can be an unnecessary extra step, but if your recipe asks you to do it, make sure you do. It'll help evenly incorporate your dry ingredients into the rest of the mixture and avoid any large clumps.
You don't preheat your oven.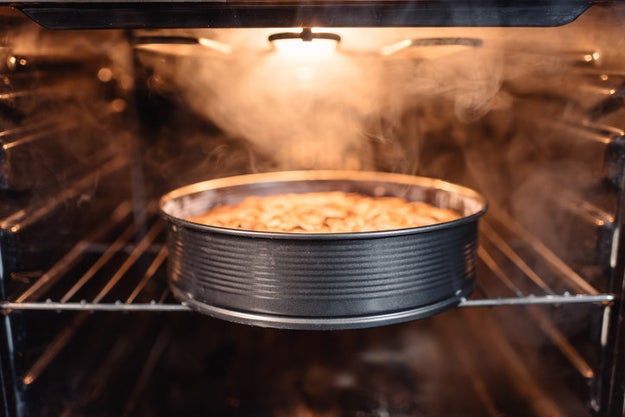 Baking your cake/cookies/pie at the right temperature is *crucial*. If the oven is too cold when you start the cooking, it could prevent your cake from rising or browning properly. So 👏 preheat 👏 your 👏 oven 👏 before you start anything else.
Lightfieldstudios / Getty Images
You don't make sure your oven is at the right temperature.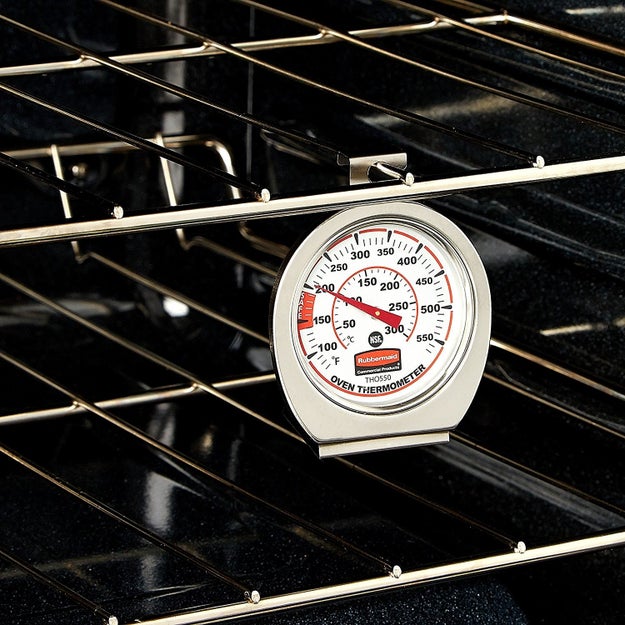 Even if your oven is preheated, it may not be at the right temperature. For instance, my oven always runs colder that it says. To make sure your oven is at the exact right temperature, you might want to invest in a $7 oven thermometer.
And you open your oven door while your cake is baking.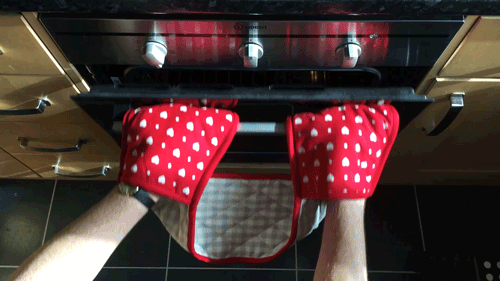 Each time you open the oven door, the temperature of the oven goes down. This will prevent your cake from rising as well as it could and slow down the baking process. So, be patient — and look through the door, if needed — but keep the door closed until that timer goes off.
You don't wait for your cake to fully cool down before decorating it.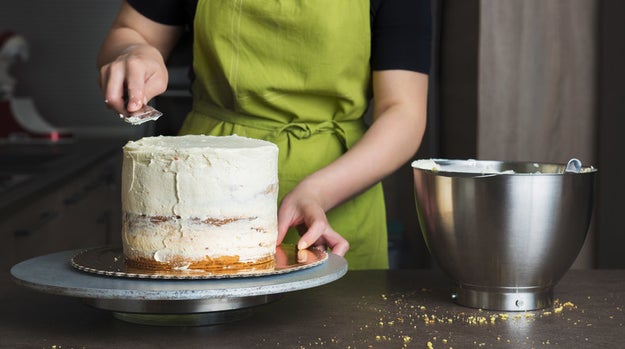 Patience is key here as well. If you put buttercream on a warm cake, it will melt the frosting. So cool your cake completely before you start decorating it.
Andreaobzerova / Getty Images
Find even more tips to improve your baking skills in this video:
Source: https://www.buzzfeed.com/food.xml