Damn.
If you've been watching the Olympics, then you've probably at one point wondered, "How the f*** do they do that?!"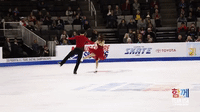 👀
@adaripp / Via instagram.com

Jessie starts out her day with a bowl of oatmeal, Greek yogurt, and seeds.
"I always make a bowl of oatmeal with mixed berries, greek yogurt, honey with nuts and seeds. And coffee, coffee, coffee," she told BuzzFeed.
Alex Shibutani

Whatever Jessie snacks on, it's always sure to be tasty and filled with protein.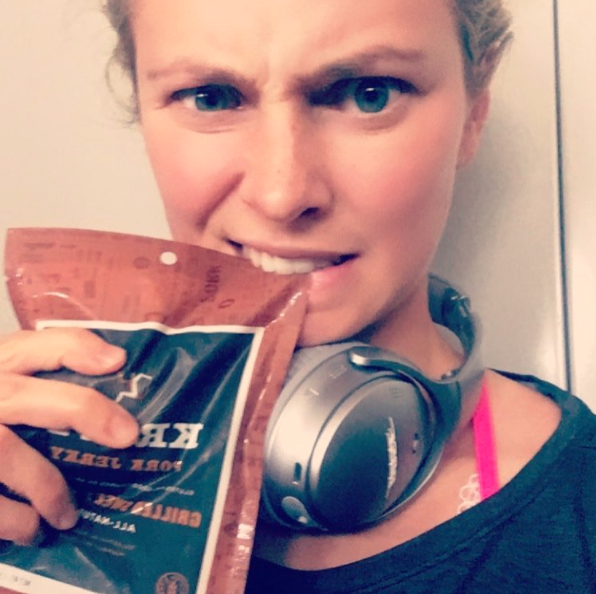 "I love to bake so there are often home-made bars or muffins in the house for an easy grab-and-go snack. Or, I'll also have toast with avocado, sharp cheddar cheese and salt, Greek yogurt with cereal and fruit, or a home-made banana power muffin. It's good to have a pre- and post-workout snack to help my body start recovering right away."
@jessiediggins / Via instagram.com
Alex Shibutani

For lunch, Jessie makes big mixed bowls of rice, kale, apples, avocado, grilled chicken, toasted walnuts, and "a thick lemon-tahini dressing."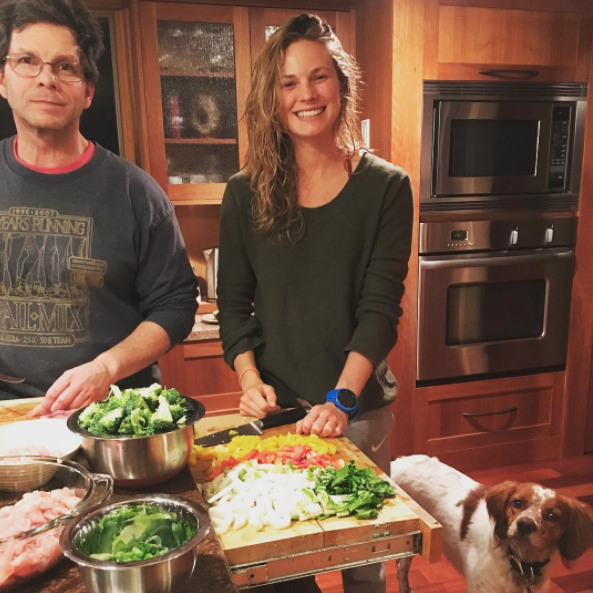 "I love making grain salads because it's easy to throw in every nutrient I need — carbs, protein, veggies, fruits, and good fats — and make it all taste delicious! I have to eat a lot since we burn through so many calories, which is great because I'm a little bit of a foodie and I love to cook and be creative in the kitchen."
@jessiediggins / Via instagram.com
Alex Shibutani
Jessie varies up the protein and carbs for dinner with some grilled salmon, orzo pasta "with basil from the plants growing on the deck," and a green salad.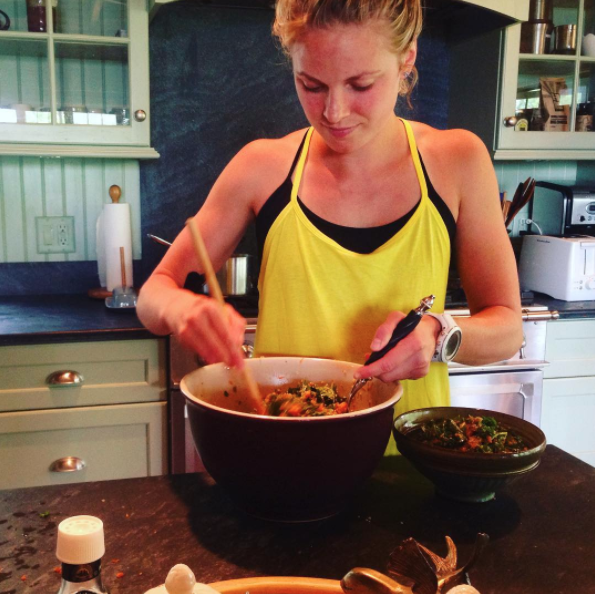 The green salad comes with apples, pecans, and goat cheese, and of course, a thick slice of home-made sourdough bread.
"I am obsessed with Shalane Flanagan's cookbook "Run Fast, Eat Slow" and it's always fun to try recipes from another athlete! My nutrition plan is fairly simple: eat to fuel for training with a wide variety of fresh fruits and veggies, lots of complex carbohydrates, and a variety of protein."
@jessiediggins / Via instagram.com

And as a treat, Jessie loves to bake everything from banana bread to flourless chocolate cake.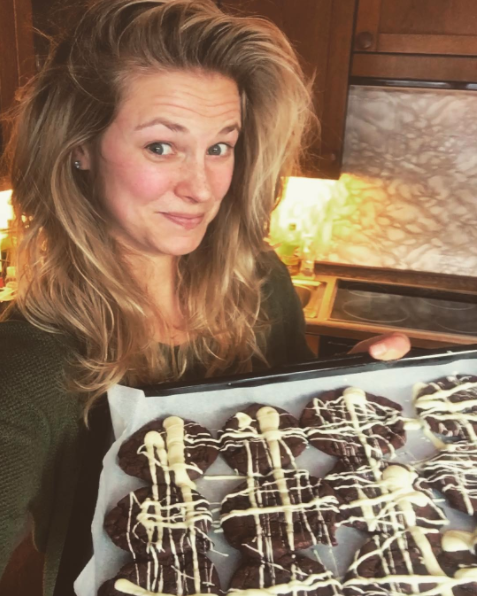 "When you're doing five-hour long workouts, there's ALWAYS time for dessert! I love to make banana bread because I always bake that at home with my dad and it reminds me of home. I'm a huge fan of dark chocolate, and my two favorite desserts are fruit crisps and flourless chocolate cake," she said.
@jessiediggins / Via instagram.com
Click here for more Pyeongchang Winter Olympics Pyeongchang Winter Olympics content!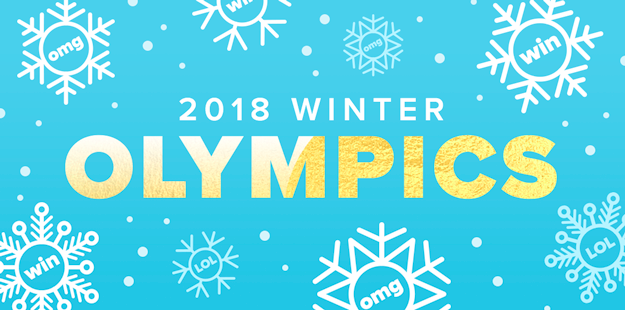 Charlotte Gomez / BuzzFeed
Source: https://www.buzzfeed.com/food.xml