How many can you check off your list?

Zoë Burnett / BuzzFeed
Chocolate Chip Cooking from BESFREN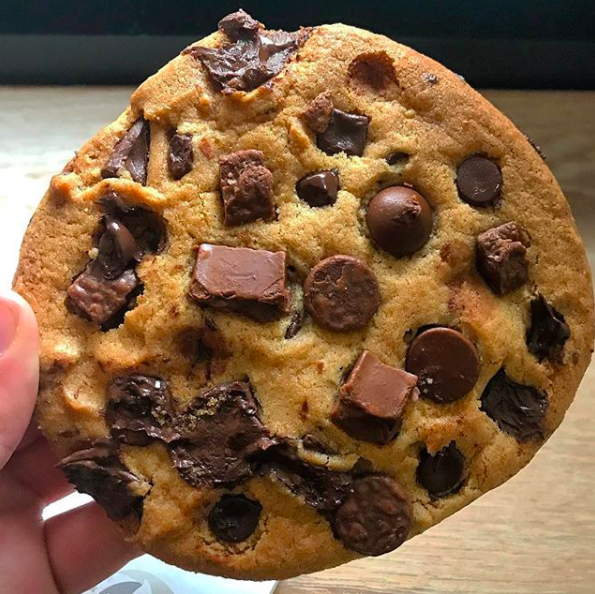 Introducing the cookie as big as your face. It's just as gooey and chocolatey as it looks.
@foodisreligion via Instagram / Via instagram.com
Lasagna For Two from Don Angie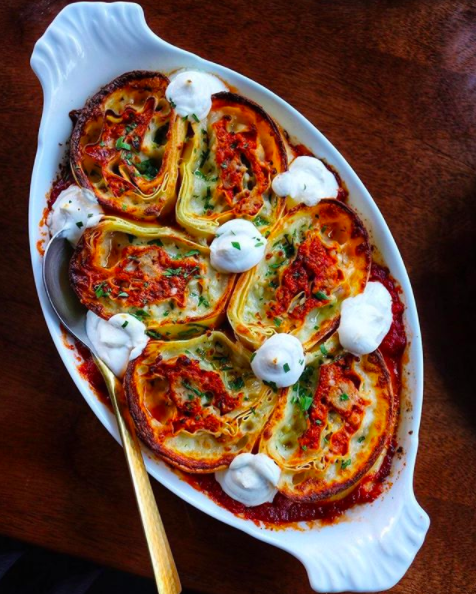 It's called lasagna for two on the menu, but the truth is this heaping dish of cheesy, baked noodles can easily feed a small army.
@donangienyc / Via instagram.com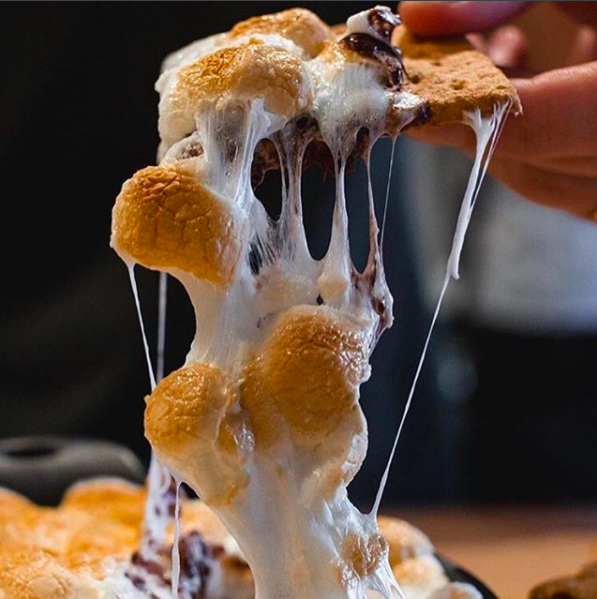 Just because it's not camping season doesn't mean you shouldn't get to enjoy s'mores.
@blankslatenyc via Instagram / Via instagram.com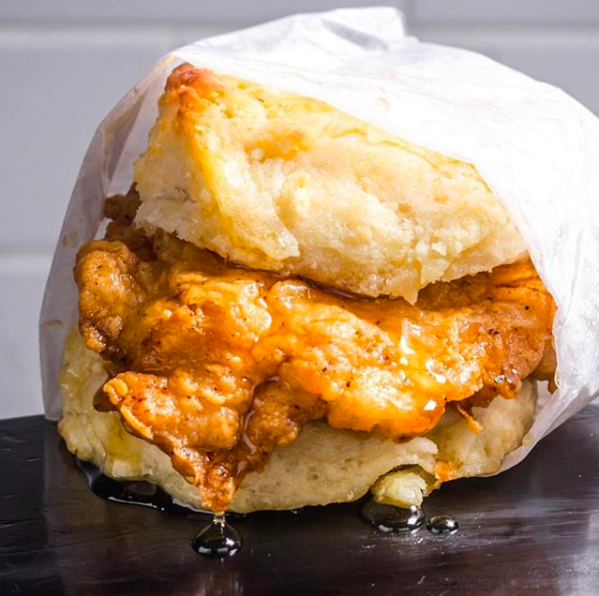 Sometimes you just need a little southern comfort in the Big Apple. For that, there's Bobwhite's.
@wagtouicz via Instagram / Via Instagram: @wagtouicz
Spinach Pie Twice Baked Croissant from Supermoon Bakehouse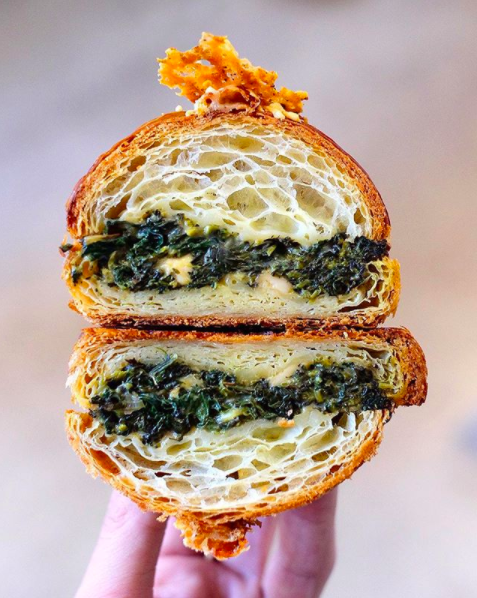 Make sure to eat your greens this winter…in croissant form, of course.
@supermoonbakehouse / Via instagram.com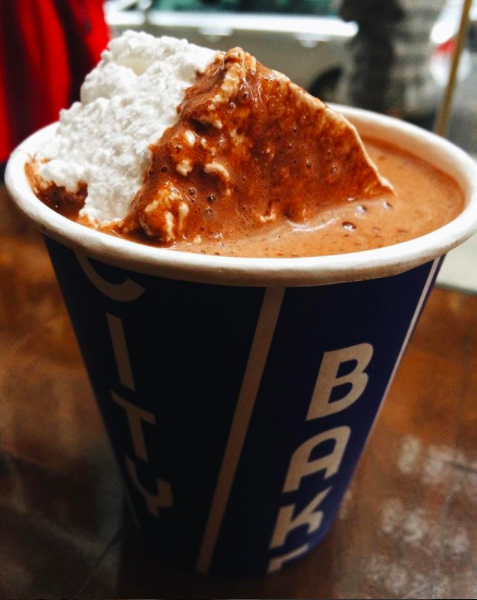 If you're walking around Manhattan's Flatiron district, you should have this decadent drink in your hand.
@saltyishh via Instagram / Via instagram.com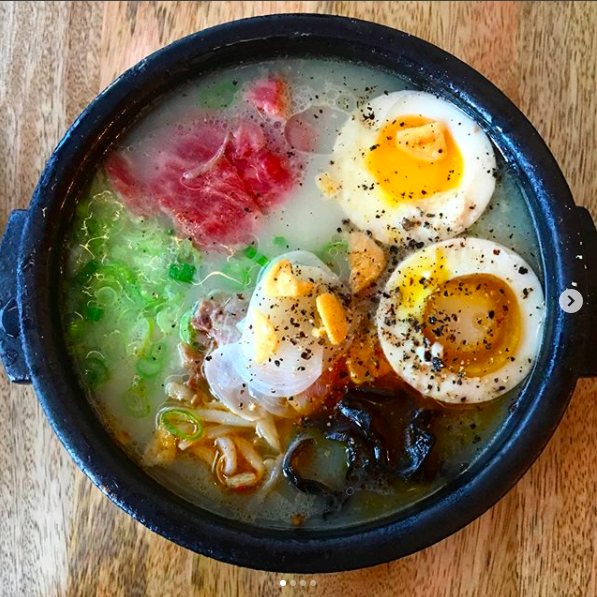 Ramyun, the Korean version of ramen, should be on your radar. This version from newcomer JeJu Noodle Bar is made with veal broth, brisket, scallion, pickled garlic, and garlic oil.
@deannating via Instagram / Via instagram.com
Whole Roasted Cauliflower from Minzon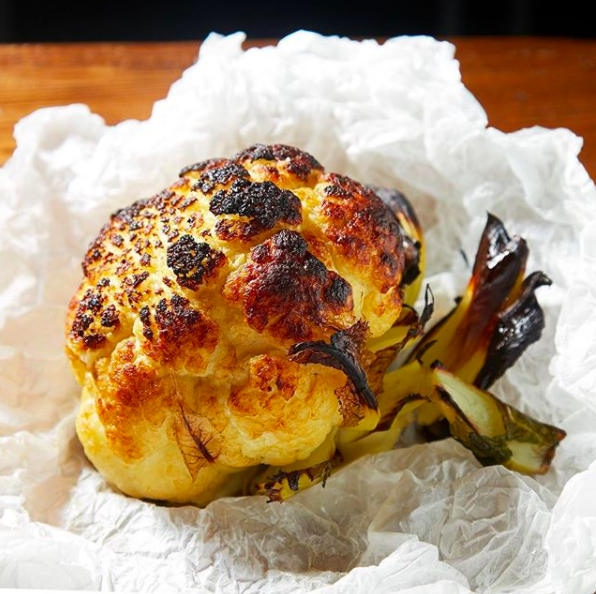 Miznon had locations in Tel Aviv and Paris before opening recently in Manhattan's Chelsea Market. Go for the stuffed pitas, stay for the buttery whole roasted cauliflower that most definitely doesn't taste like a vegetable.
@jean_photos via Instagra / Via instagram.com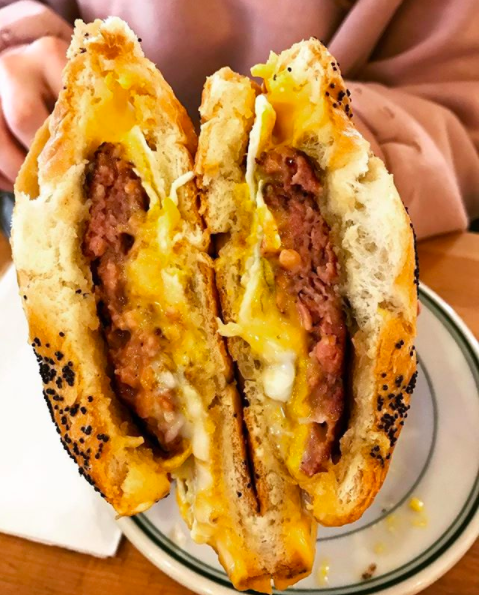 This masterpiece which comes with sausage, bacon, ham, pastrami, or bologna, is arguably the best breakfast sandwich in New York City. Go see for yourself.
@breadcrumbstours / Via instagram.com
Lasagna from I Sodi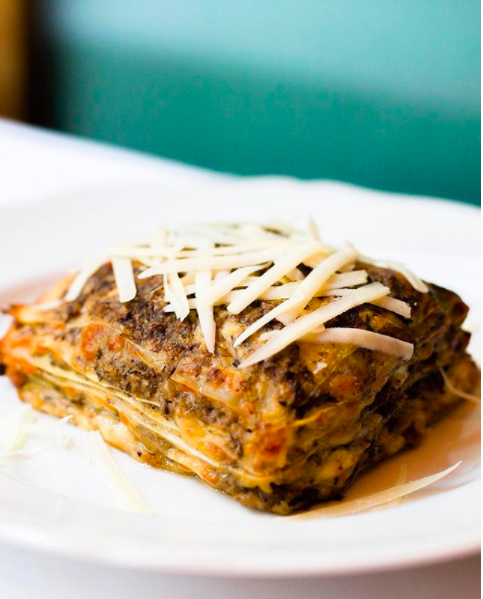 You haven't experienced culinary bliss until you've tried this dish: Layers upon layers of impossibly thin lasagna noodles, cheese, and meat sauce.
@infatuation_nyc via Instagram / Via instagram.com
Eggplant Carpaccio at Nur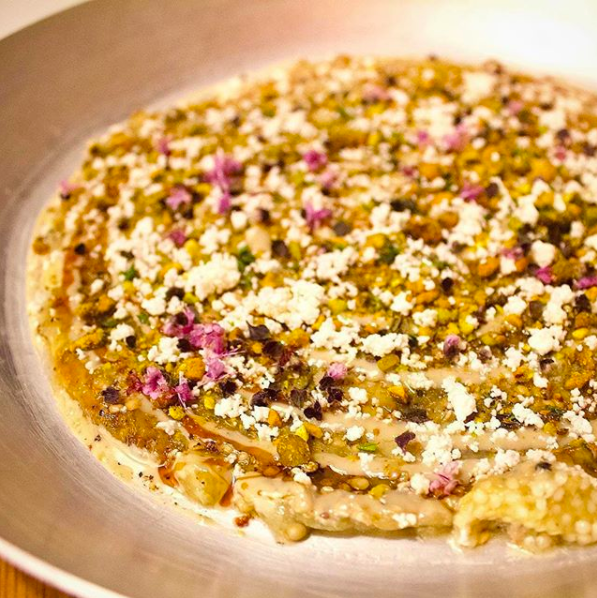 Equally delicious as it is beautiful, this smokey, eggplant carpaccio is fire roasted with feta cheese, tahini, dates, pistachios, and rose water.
@firstwefeast / Via instagram.com
Toasted Coconut Sundae from Uncle Boons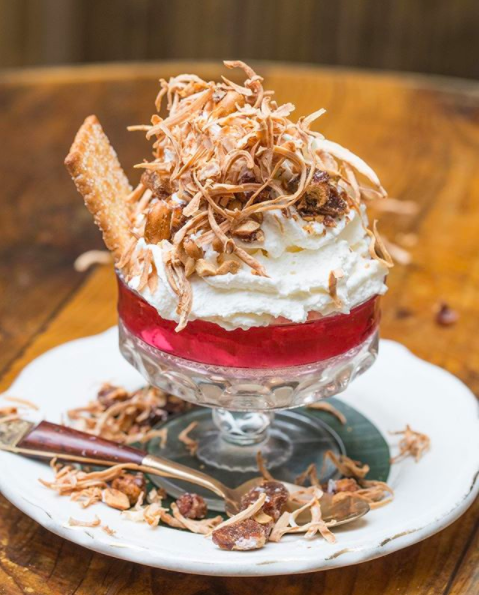 Yes, it's freezing cold outside but a) there's no bad time of year for ice cream and b) you will have just finished a spicy, sizzling hot Thai meal, so your stomach will thank you for ordering this.
@secretstan via Instagram / Via instagram.com
If you've never heard of Mixian, it's a noodle soup from China's Yunnan province, and it's pretty damn delicious. This sinus-clearing recipe is made with Chicken confit, black sesame garlic oil, tea egg, and pickles.
@3thingstoknow / Via instagram.com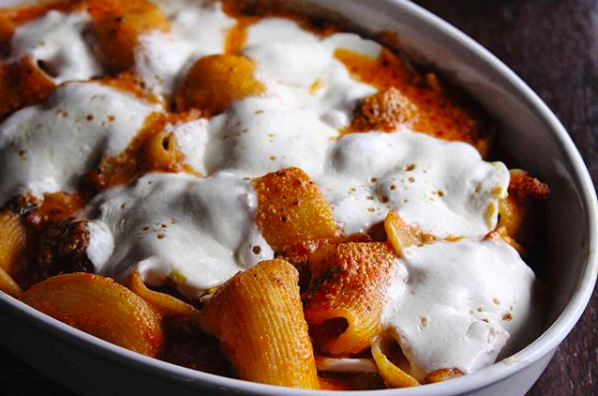 Cold winter nights call for bowls of baked pasta swimming in melted mozzarella cheese.
@zeroottonove / Via instagram.com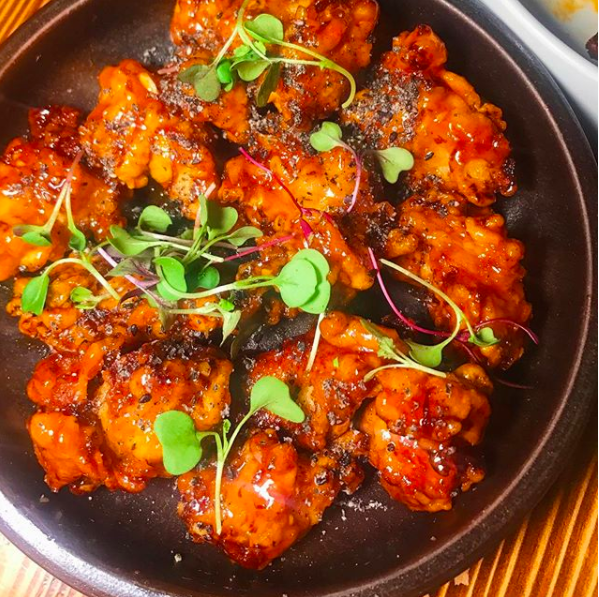 A little sweet, a little spicy, and perfect for sharing with a group (in addition to every single other item on Thursday Kitchen's Korean tapas menu).
@talkdirty2yourfood / Via instagram.com
"Su Bu Ni" Roast Duck from DaDong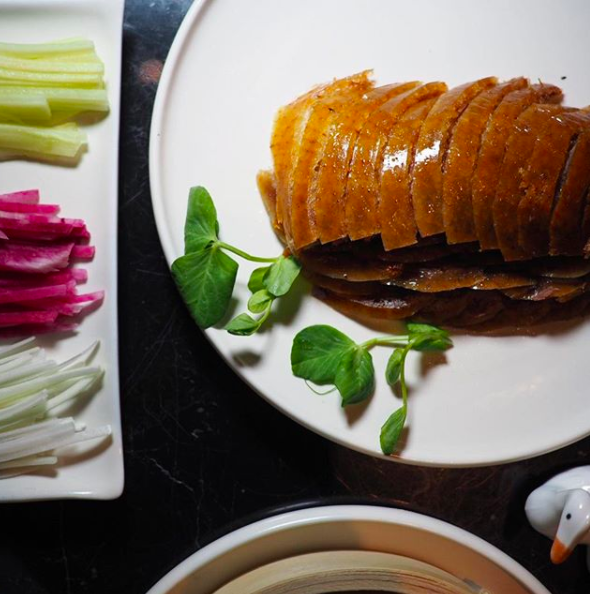 This upscale chain with locations across Beijing recently opened in NYC, which means you finally have a reason to go to midtown: This perfectly crispy take on peking duck.
@tinaxzw / Via instagram.com
Yes, that's cream cheese, lox, and all the works nestled between two crispy, fried potato latkes.
@mileenddeli / Via instagram.com
Tonkotsu Ramen from Jin Ramen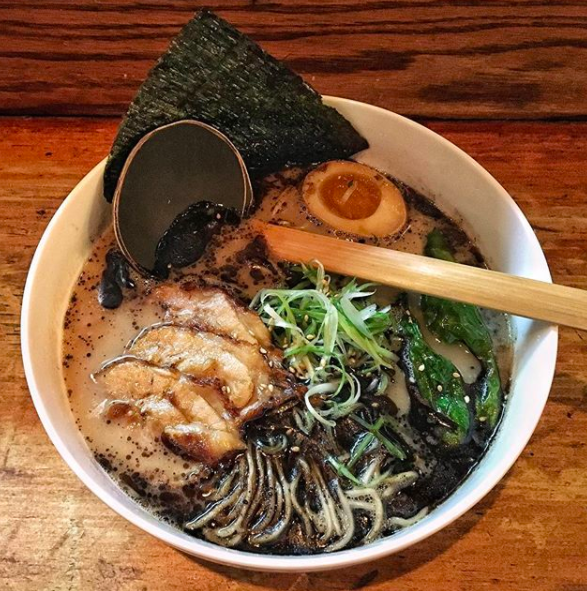 The pork bone broth at the base of this ramen soup is cooked for hours, then it's topped with chashu braised pork belly, soft-boiled egg, bamboo shoots, nori roasted seaweed, and scallions.
@jessy_faim via Instagram / Via instagram.com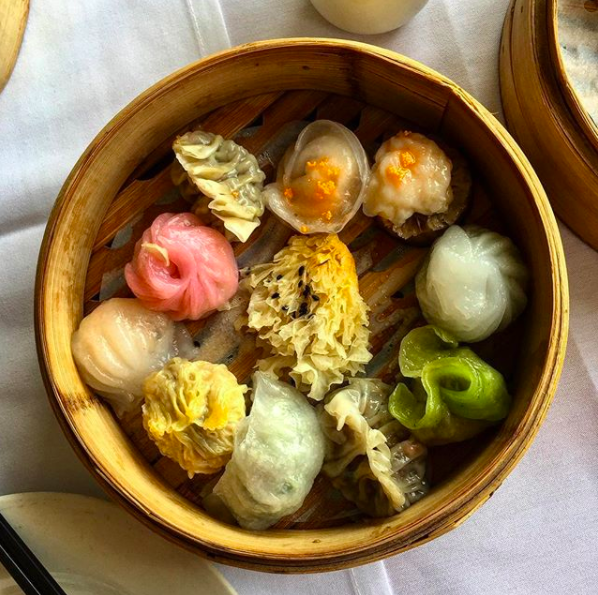 Why choose one type of dumplings when you can try them all?
@bonematlarge / Via instagram.com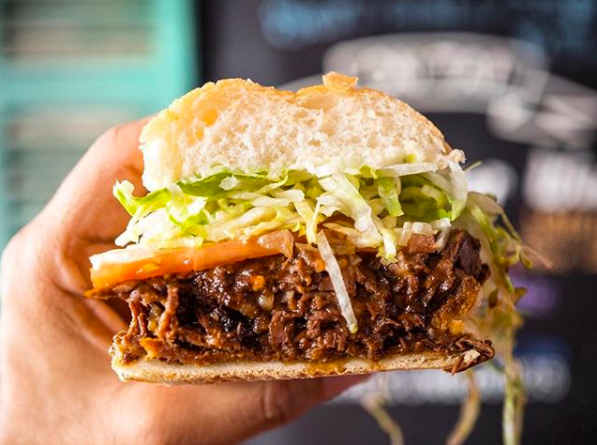 Imagine: Slow cooked roast beef doused in gravy and served on a toasted baguette. Do I have your attention?
@nicksolares via Instagram / Via Instagram: @nicksolares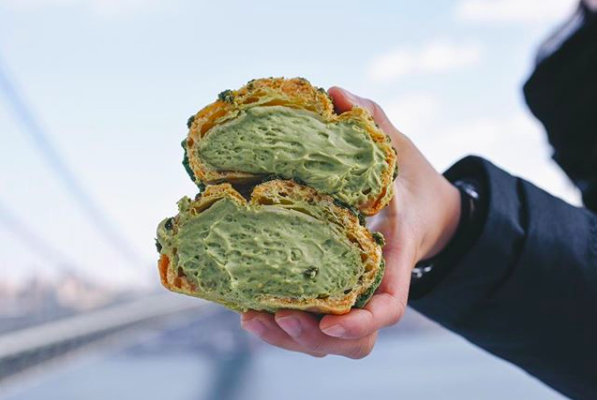 This midtown bakery certainly isn't serving your average cream puff: The inside is bursting with an airy, creamy matcha filling.
@drunk0ffhate via Instagram / Via instagram.com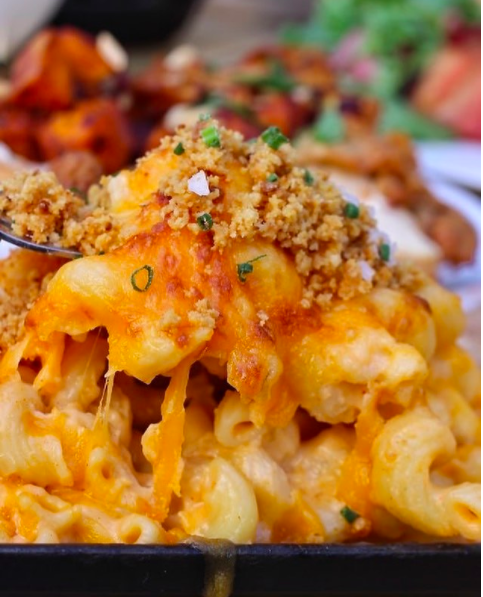 Winter is really just an excuse to eat your heart out in mac 'n' cheese with no regrets.
@coffeeandchampagne via Instagram / Via instagram.com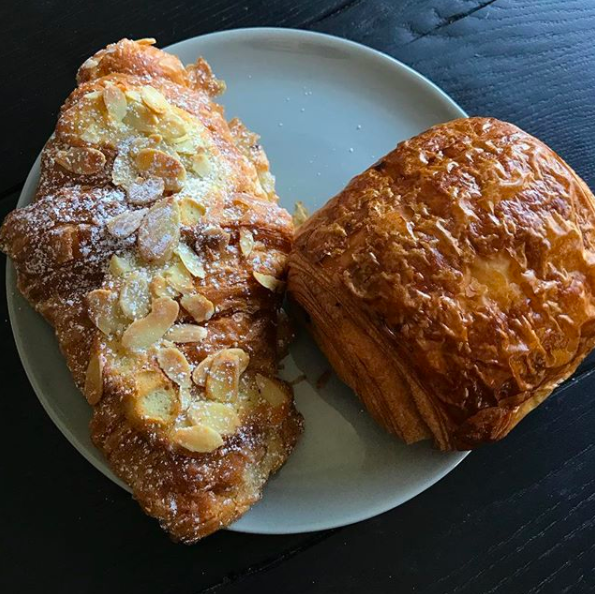 Can't make it to Paris this winter? A trip to Breads Bakery should satisfy your croissant cravings.
@lynettesieger via Instagram / Via instagram.com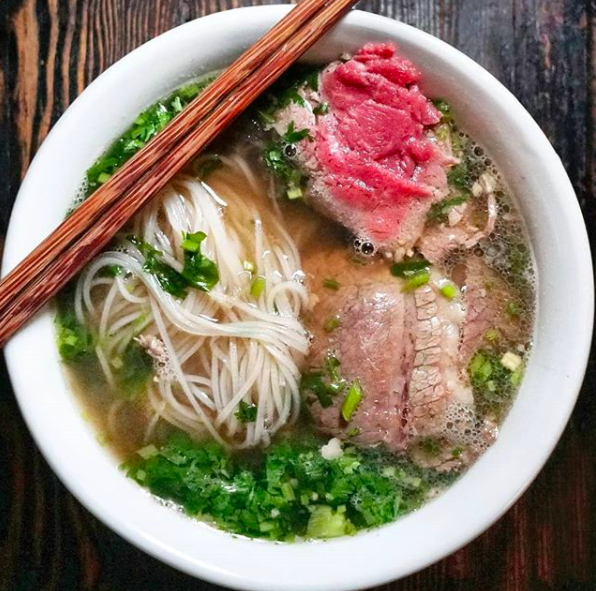 For classic Vietnamese pho that'll fend off the cold, don't miss this bowl of angus filet mignon, brisket, and rice noodles simmering in a savory, rich broth.
@nycfoodfomo via Instagram / Via instagram.com
The Emmy Burger from Emily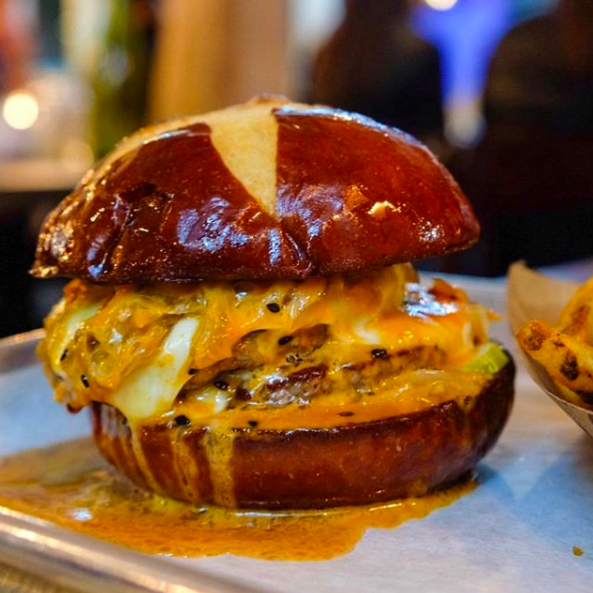 Forget your qualms about paying $26 for a hamburger because this is NOT your average burger. From the dry-aged beef and the top-secret "Emmy sauce" to the pretzel bun, this is the real deal.
@thesmokingho via Instagram / Via instagram.com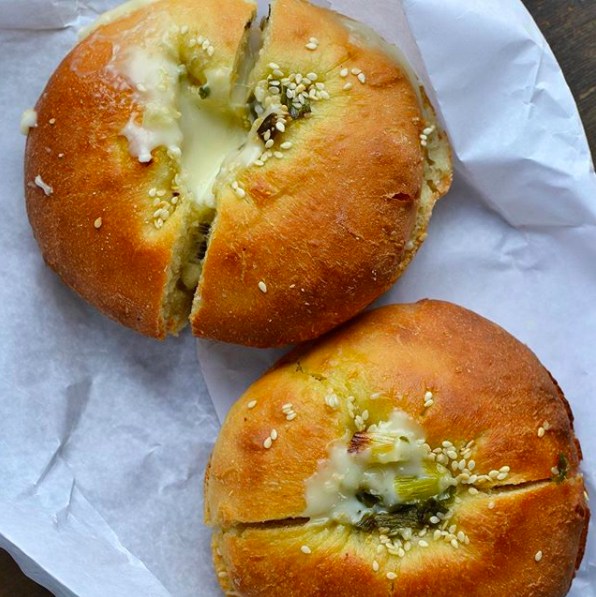 Every month, this East Village bagel haven releases a new specialty bagel. Don't miss this month's creation, The Don Angie bialy, which is topped and stuffed with green garlic and sesame seeds, then filled with stracchino and Muenster cheese.
@hungrygrls / Via instagram.com
Calzone Napletano from Sorbillo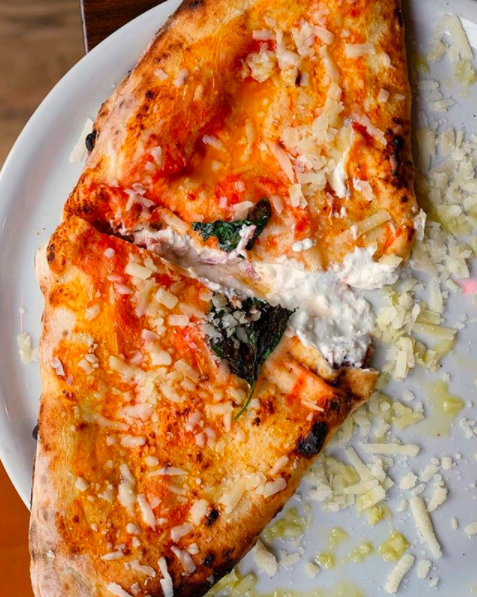 Eat a slice of Naples by way of the Bowery at this new, popular pizzeria. You can't go wrong with anything on the menu, especially the calzone, which is stuffed to the brim with ricotta, salami, fresh mozzarella, and San Marzano tomatoes.
@cy_eats via Instagram / Via instagram.com
Burrata with Salsa Verde from Estela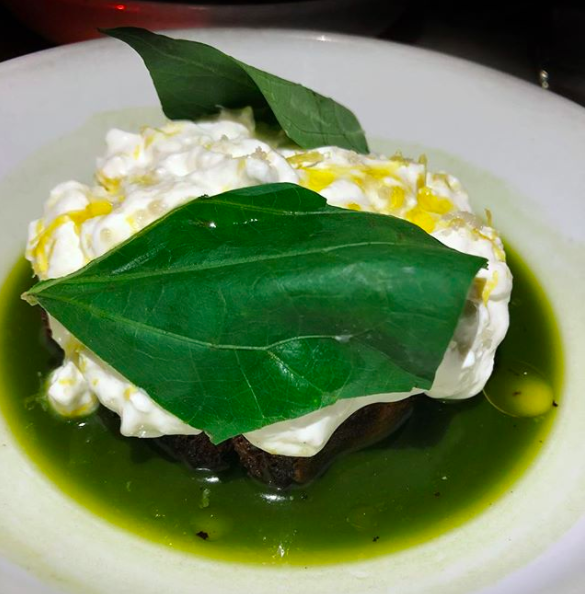 Served with charred bread and tangy salsa, consider this burrata the perfect wintery take on everyone's favorite cheese.
@viagemegastronomia via Instagram / Via instagram.com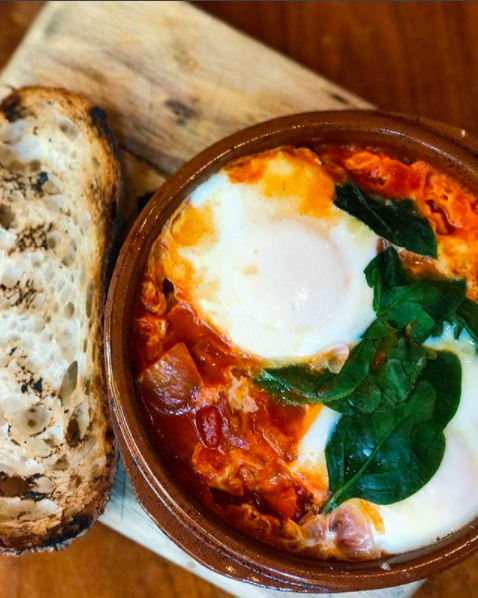 Shaksuka is even more delicious to eat than it is fun to say. At Balaboosta, you can choose between a red version, cooked in spicy tomato sauce or a yellow kind, made with spinach and coconut milk.
@eat.ny via Instagram / Via instagram.com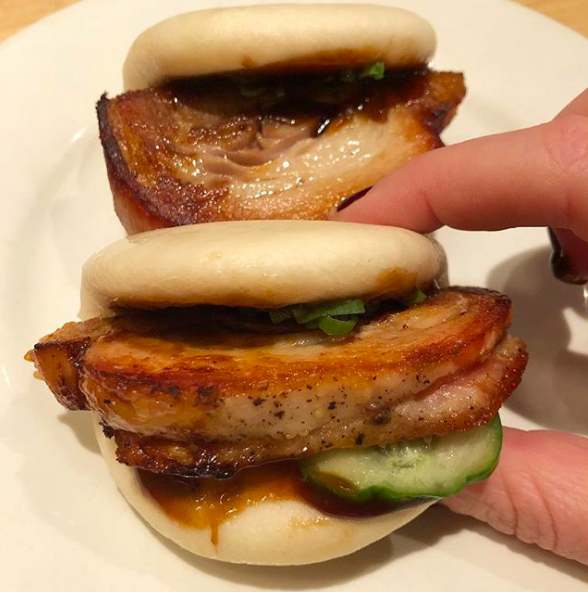 If you thought ramen was the main reason to eat at David Chang's cult-favorite East Village eatery, think again. It's all about these crispy pork belly buns.
@unbuttoningpants via Instagram / Via instagram.com
Source: https://www.buzzfeed.com/food.xml