Pickle cupcakes, people.
Red velvet is great. Chicken and waffles are great. Making red velvet chicken is just a lot to think about.
Feel free to get one at the Cupcake Kitchen in Houston, TX, you monster. You can also make your own red velvet battered chicken fingers, if you so desire.
Instagram: @cupcakekitchenhouston
This is crossushi, a croissant/sushi the likes of which the world has never seen and never…desired.
Should sushi be baked into flaky, delicious croissant dough? That's a rhetorical question. But fine, if you really must, you can get it at a Los Angeles bakery called Mr. Holmes Bake House.
And thisssss is KitKat sushi.
The KitKats actually come in three sushi-ish flavors: tuna (which is actually raspberry), egg (mascarpone and melon), and sea urchin (pumpkin pudding) and are served in rice coated in chocolate, and wrapped in seaweed.
Instagram: @goodhousekeepingsa
It's spaghetti. It's also a donut. It's the stuff of nightmares.
You can get one, if you dare, at Pop Pasta.
Friends, why ruin two very good things by combining them into one horrible avo-latte?
Or destroy delicious poke by putting it in a burrito doused in Cheetos dust?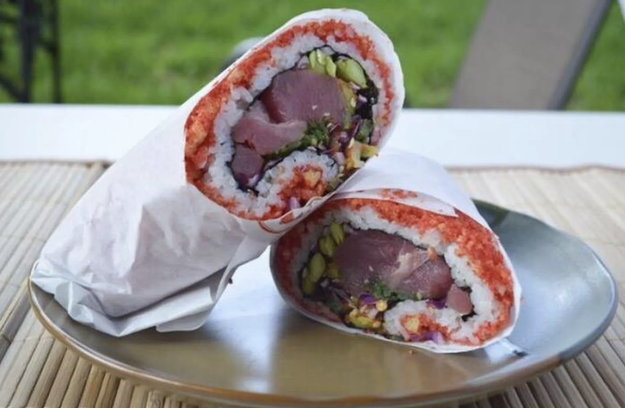 This one's (sigh) available at Poke House in Austin, TX.
Yup, this is a pastrami egg roll.
You can get it at Katz's Deli.
An everything donut is a donut with all the toppings — salt, garlic, sesame seeds, and poppy seeds — of an everything bagel.
You're probably asking yourself "why?" Well, same. You can get them, if your heart desires, at Craft Donuts and Coffee in West Dundee, IL.
Sure, this looks kinda normal, but this is actually pizza with a burger crust.
Yeah, that's a GROUND BEEF CRUST. It's called a Meatza Pizza.
And this is Yorkshire pudding pizza, aka pizza with a Yorkshire pudding crust.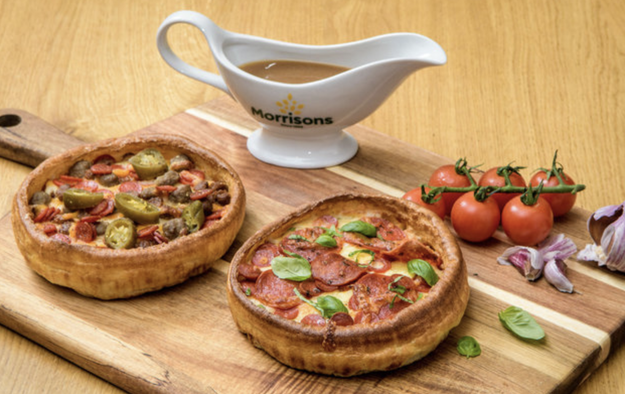 Sigh. Available at Morrisons.
Morrisons
And here we have Nutella lasagna, which is lasagna noodles + Nutella + marshmallows.
You could feed this to your family if you wanted. Here's the recipe. Go with God.
Then again, why make something sweet so savory? Did the world need dill pickle cupcakes?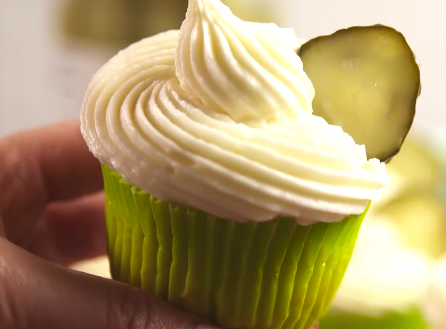 Answer me! My brain is melting from the stress.
Or ketchup and mustard cake?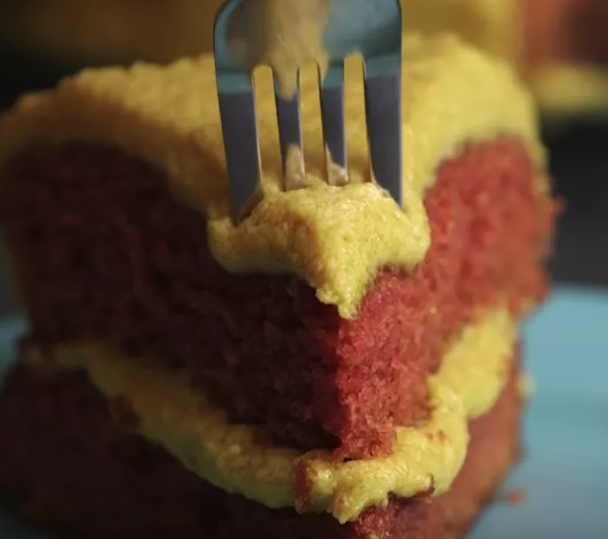 What deal with the devil was made to concoct this creation?
And finally, folks, this is a Mountain Dew donut with Dorito crumbles on top.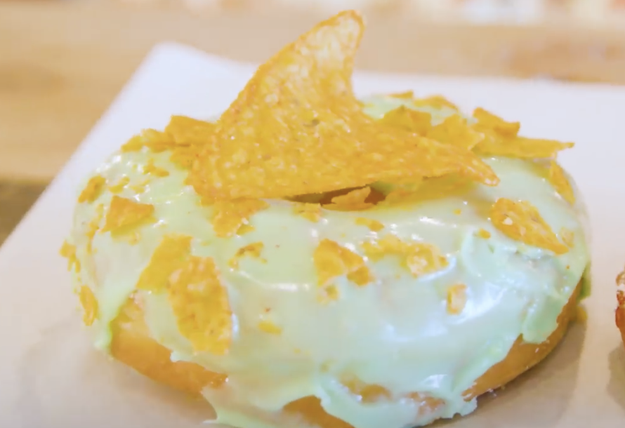 Are you a junior high boy whose parents have mercifully left him home alone for 2-4 nights with nothing but $20 for pizza and the wifi password tucked under his pillow? No? Well then, WHY ARE YOU EATING THIS?
In conclusion, consider your life choices, and Godspeed, as you wander through the food mashup minefield.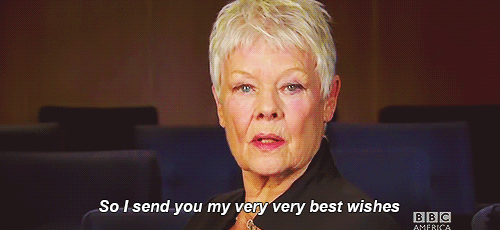 BBC
Source: https://www.buzzfeed.com/food.xml