From cooking to peeling.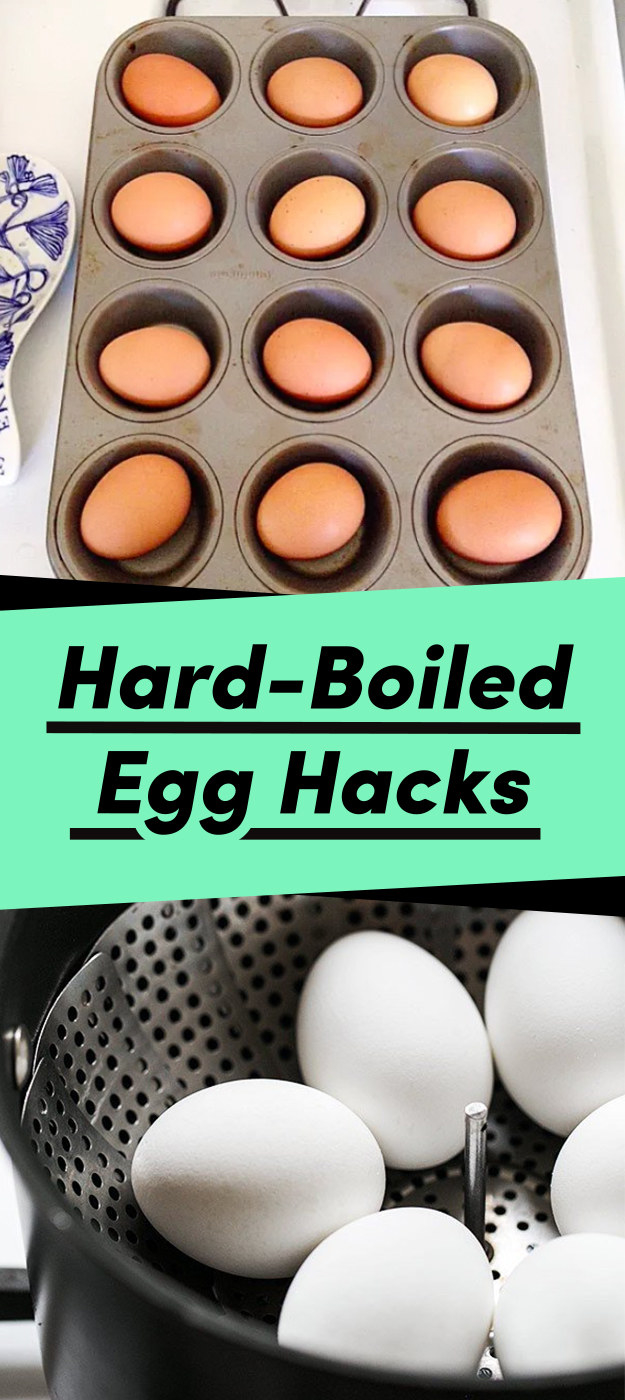 Hannah Wong/BuzzFeed
Hard-boiling eggs might sound easy, but it can be pretty tricky…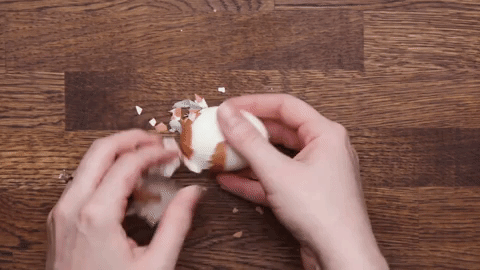 Sometimes the eggs are hard to peel, sometimes they crack open in the water — a lot can go wrong.
Or "hard-boil" them in the oven.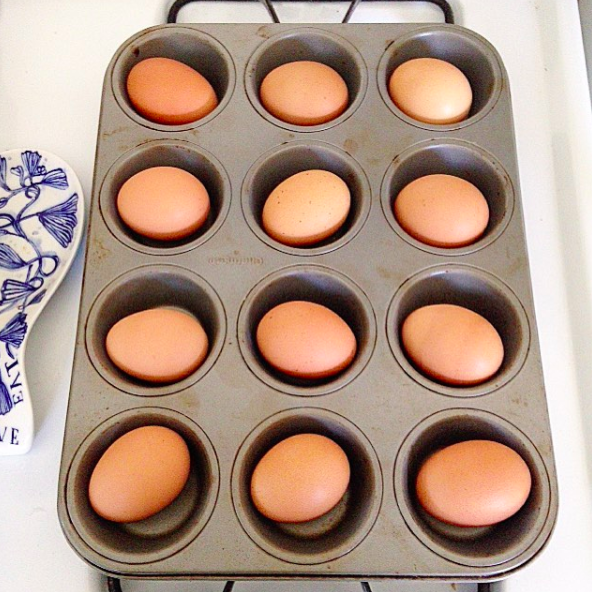 Another trick for making no-boil, large batches of eggs is to cook them in the oven. To do it, simple place an egg into each cup of a muffin tin and bake them in a 350°F oven for about 30 minutes, then just transfer them to an ice bath and peel. See how to do it here.
Store your eggs tip-point down to center the yolk.
Sure, this might seem a bit excessive, but this assures that the yolk is perfectly centered and ready to be filled. Many food stylists use this trick when making hard-boiled eggs that need to look perfect and simply store their egg cartons upside-down in the fridge.
Getty Images
Let your eggs sit out at room temperature before boiling them to avoid cracked shells.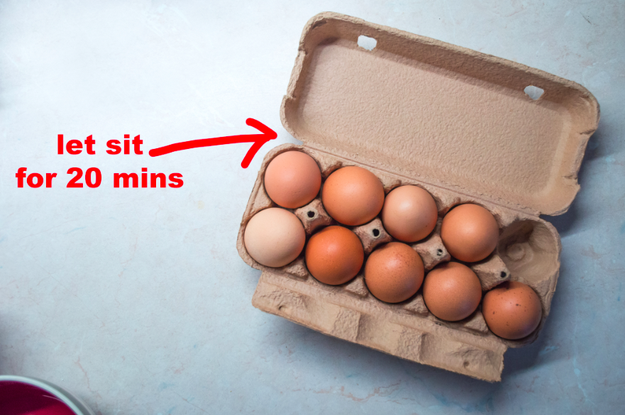 You know when you add an egg to boiling water and the shell cracks open causing the whites to seep out? Well, turns out that letting your eggs come to room temperature can prevent that problem. By letting them warm up a bit, the temperature differences are less drastic and the shells are less likely to crack. See how to do it here.
Getty Images
You can also try poking a hole in them to prevent cracking as well.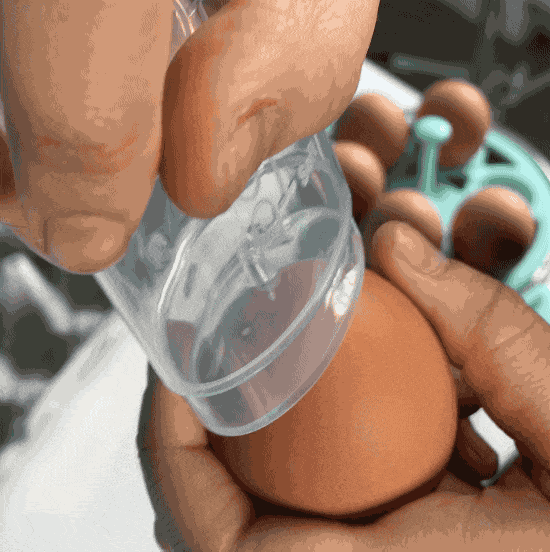 This gives the air trapped in the egg a place to escape as it heats up instead of just expanding and cracking the shell open. This GIF shows a special poking tool, but a pin works just fine. See how to do it here.
Taylor Miller/BuzzFeed
If you don't have a stovetop, go with this no-flame method that doesn't even involve boiling water.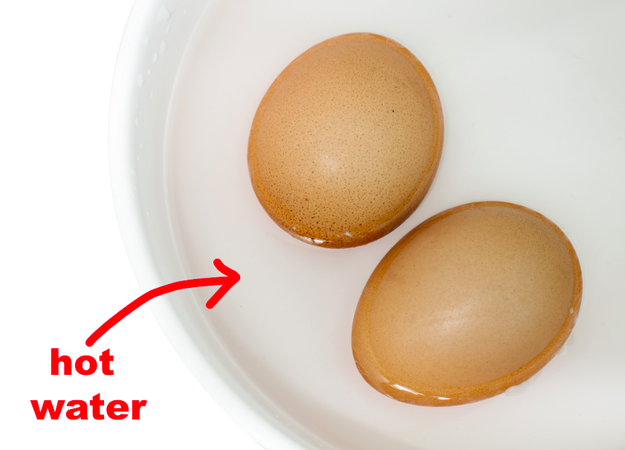 Just grab a bowl of very hot water (the microwave works perfect for heating it up) and place your eggs in it. Let them sit for about 15 minutes, transfer them to an ice bath, then peel. This method is pretty loose (and might take you a few tries to get just right) but can be a real game changer if you live in a dorm or don't have access to a stovetop. See how to do it here.
Getty Images
Steam them to make the shells peel off easily.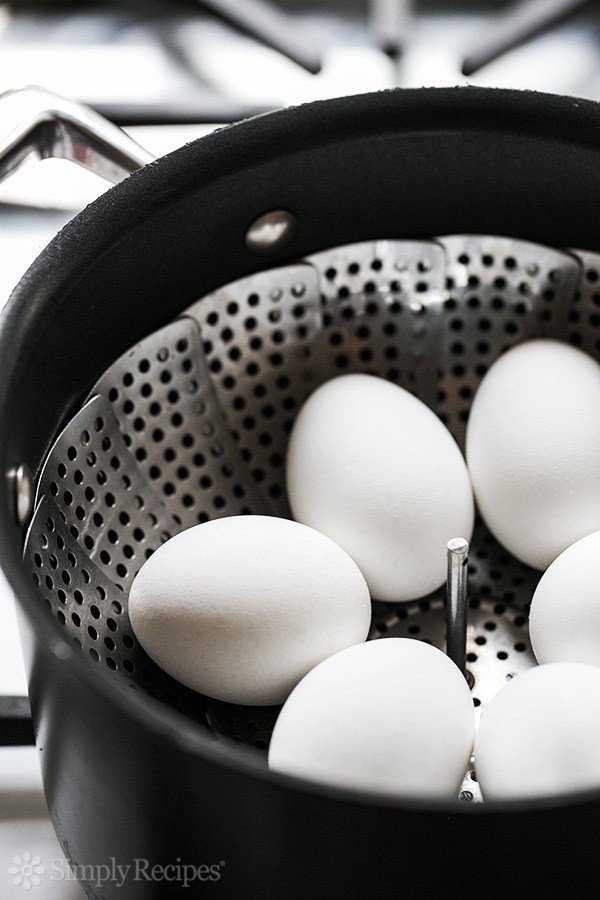 Simply place a steamer basket over a pot of simmer water (or, if you don't have one, mock one up with foil) and steam them for about 12-15 minutes. Apparently "some of the air from the hot steam permeates the egg shell making the egg more easy to peel," so it's a win win. See how to do it here.
Always use older eggs if possible…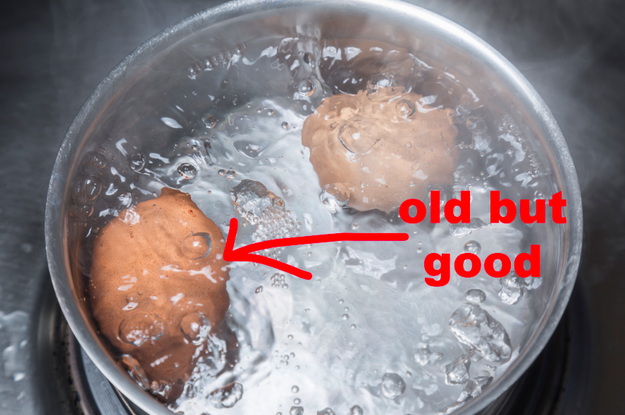 Unlike making poached eggs (where fresh eggs are ideal), older eggs are best for hard-boiling. This comes down to a long scientific explanation, but essentially fresh egg whites actually stick to the shell — thus making peeling them more difficult. Learn more about it here.
Getty Images
Eskaylim / Getty Images
Peel a hard-boiled egg in a matter of seconds by shaking it in a glass of water…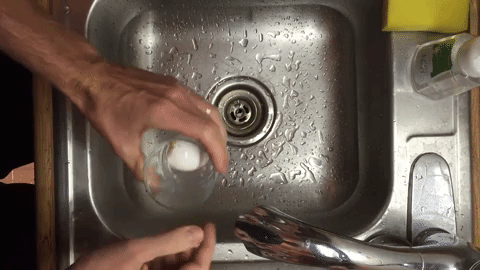 Place an egg into a glass with a bit of water, give it a good shake, then just peel the shell off. It may take some practice getting the technique down, but once you do it makes peeling them a breeze. See how to do it here.
Or just use the hit and roll method…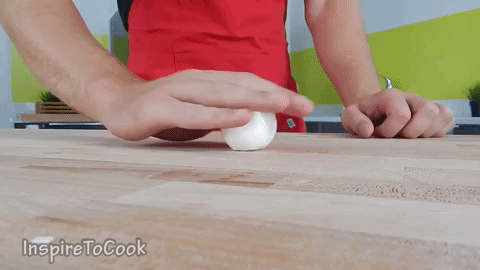 Another trick for peeling hard-boiled eggs is to just give it a light tap on the counter and roll it. This should crack it just enough to be able to peel the shell right off. See how to do it here.
And always peel them right after you make them — don't let them sit in their shells.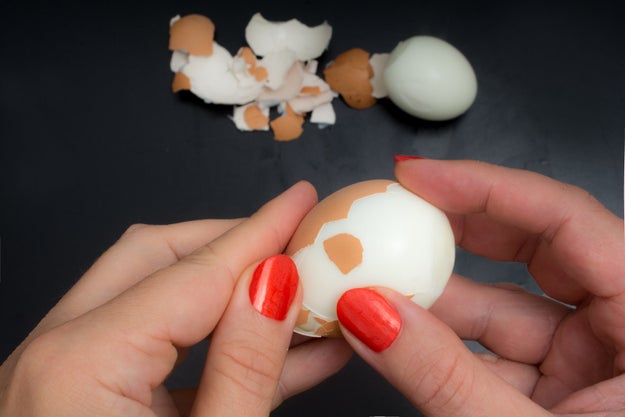 Peeling eggs can be difficult, so you might be tempted to just peel them as you eat them and store them in their shell — but this will only make things harder! As soon as your eggs are cooled (in an ice bath, of course) peel them. Saveur actually tested this theory and found that "the longer you leave eggs in cold water, the harder it is to remove their shells."
Beeldbewerking / Getty Images
Source: https://www.buzzfeed.com/food.xml