The key to the heart is through the stomach.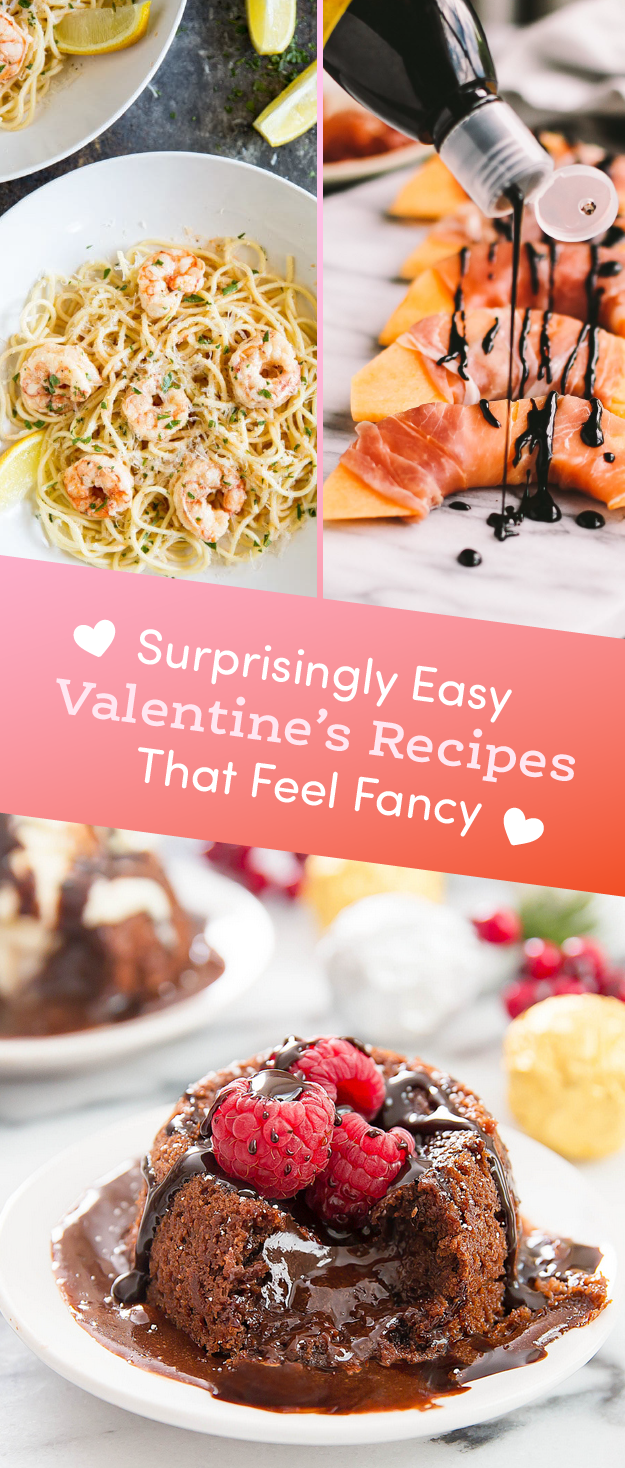 Nicole Ench/ BuzzFeed
Baked Brie With Cranberries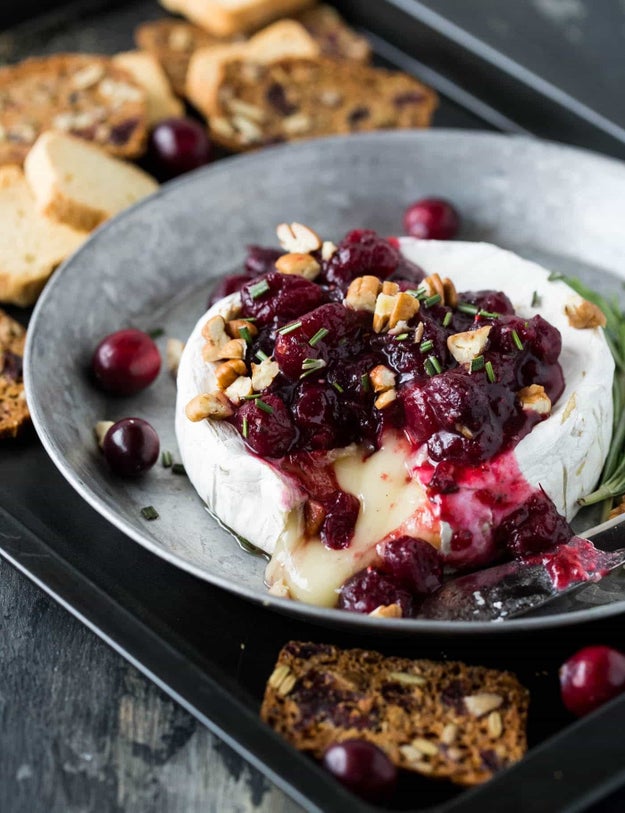 Nothing says "I love you" like a plate of melty, creamy Brie cheese. Get the recipe.
Garnish with Lemon / Via garnishwithlemon.com
Creamy Parmesan Garlic Mushroom Chicken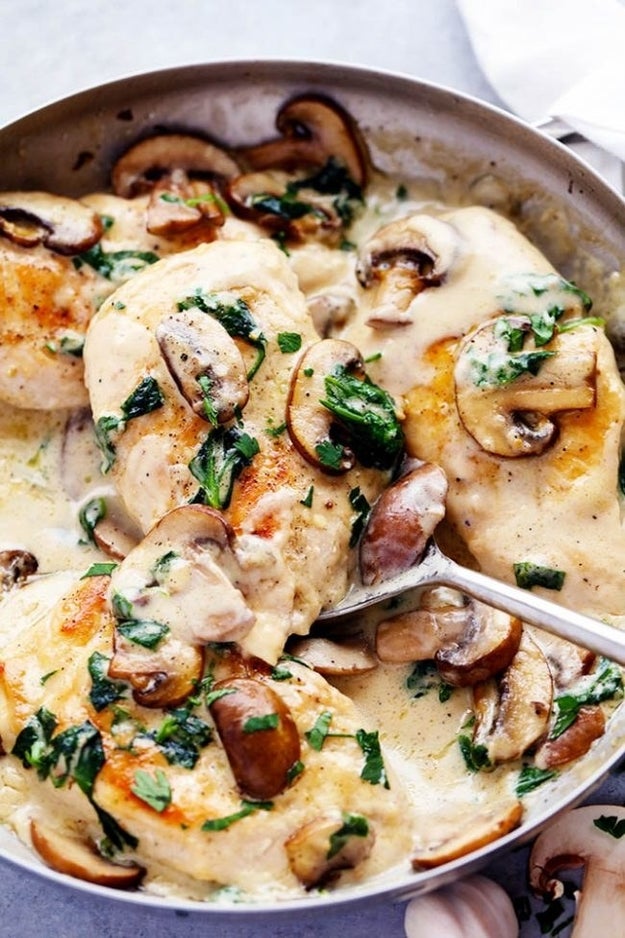 Far from your run-of-the-mill chicken dinner, this creamy, savory dish is definitely a memorable one. Sounds pretty fancy, but the whole thing comes together in 30 minutes. Get the recipe.
The Recipe Critic / Via therecipecritic.com
Dijon Herb Crusted Rack of Lamb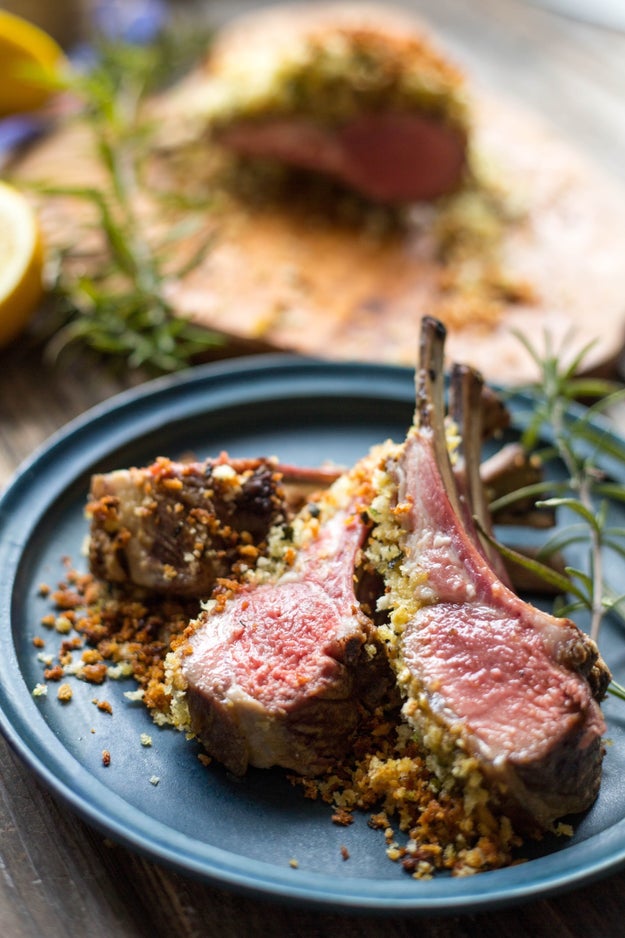 These lamb chops are coated in dijon mustard, breadcrumbs, lemon zest, mint, parsley, rosemary, salt, and pepper. After about 20 minutes in the oven, they'll be melt-in-your-mouth tender. iGet the recipe.
Coley Cooks / Via coleycooks.com
Skillet Chicken Parmesan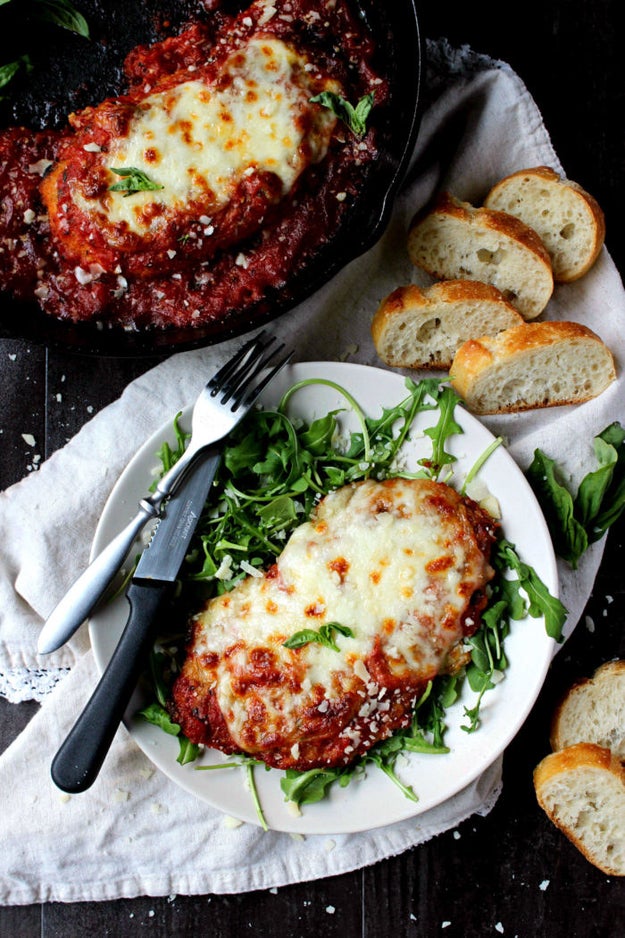 You could make the sauce from scratch or save time by opting for your favorite canned tomato sauce. Get the recipe.
Wry Toast Eats / Via wrytoasteats.com
Instant Pot Lemon Veggie Risotto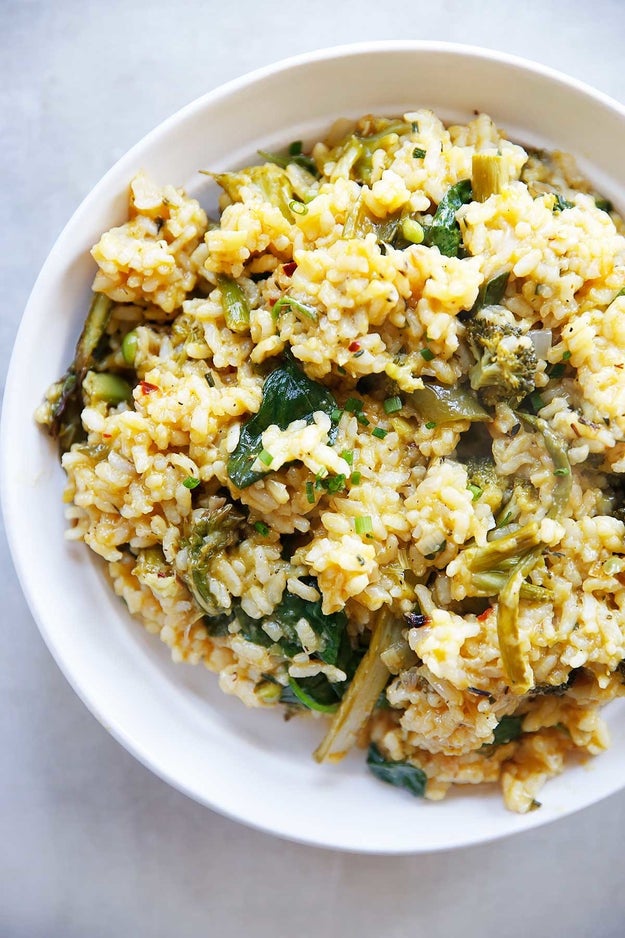 Forget about all the stirring; this vegetarian risotto gets cooked to perfection in an Instant Pot. Get the recipe.
Lexi's Clean Kitchen / Via happyveggiekitchen.com
Grilled Skirt Steak with Japanese Dipping Sauce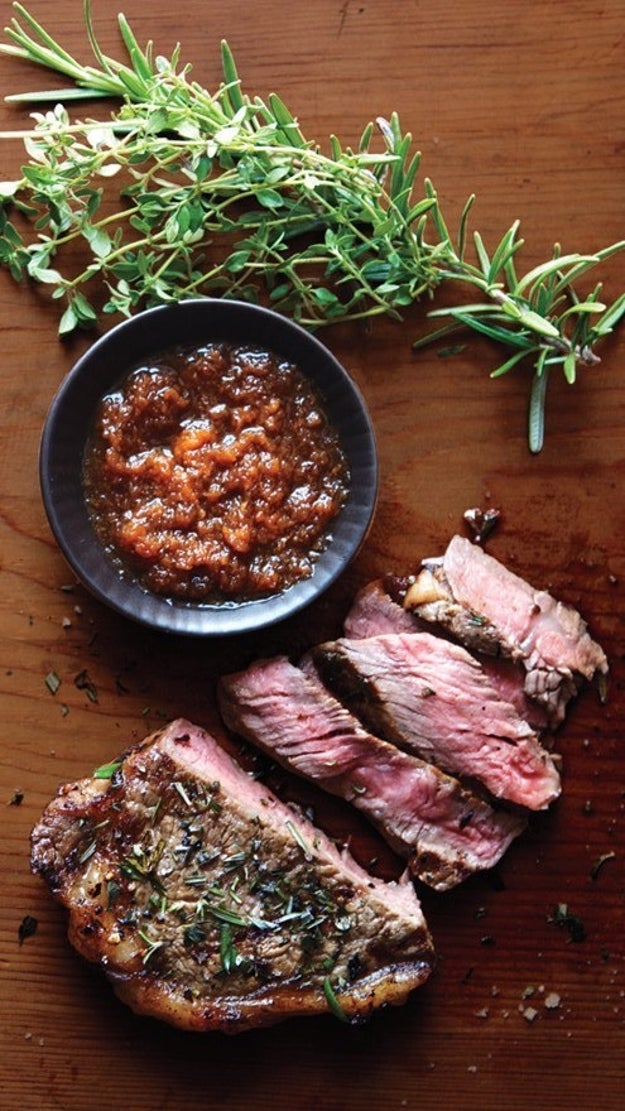 It's crazy how a few ingredients can take an everyday meal from basic to incredible. In this recipe, it's all thanks to a sprinkle of rosemary and thyme plus a Japanese-style dipping sauce made of ponzu, carrot, and daikon. Get the recipe.
Hirsheimer Hamilton via Bon Appetit / Via bonappetit.com
Ten-Minute Lemon Garlic Butter Lobster Tails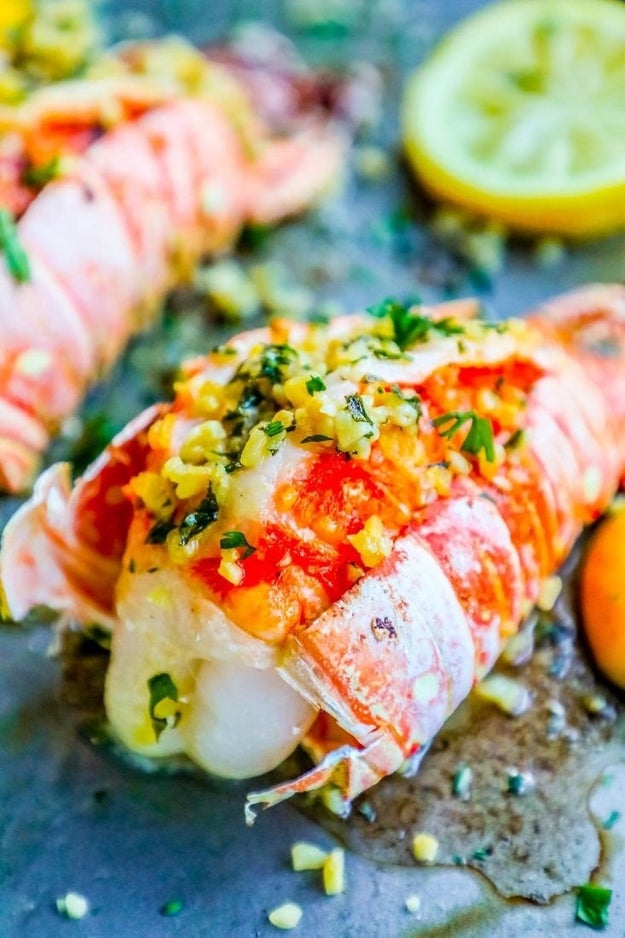 Valentine's Day is all about indulgence, and nothing says treat yourself like lobster. These garlicky, buttery, broiled lobster tails come together in ten minutes flat, so there's really no excuse not to make them. Get the recipe.
Sweet C Designs / Via sweetcsdesigns.com
Bacon-Wrapped Filet Mignon with Truffle Butter
As if filet mignon weren't decadent enough, adding some bacon should do the trick. Oh, and let's not forget the two-ingredient truffle butter on top. Get the recipe.
Kitchen Swagger / Via kitchenswagger.com
Four-Ingredient Molten Nutella Lava Cakes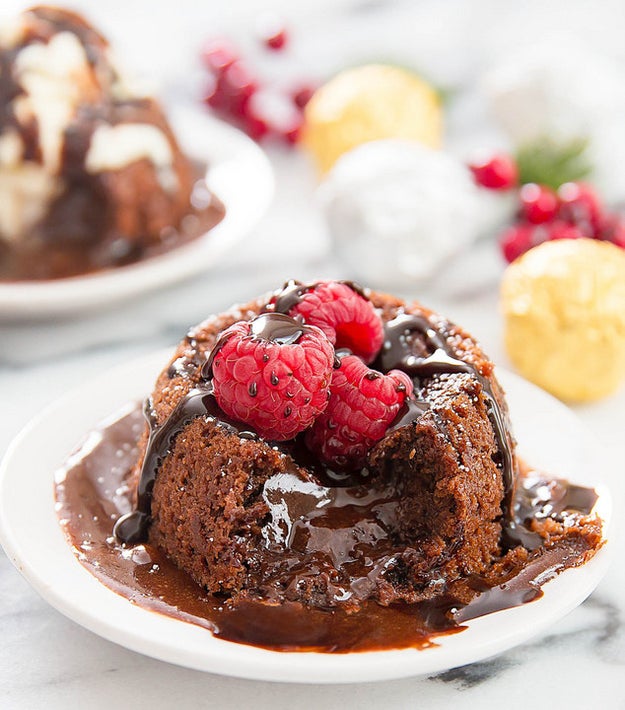 These Nutella filled chocolate cakes are sort of like a cheater's soufflé. You won't believe they call for nothing more than Nutella, eggs, flour, and sugar. Get the recipe.
Kirbie Cravings / Via kirbiecravings.com
Five-Ingredient Chocolate Mousse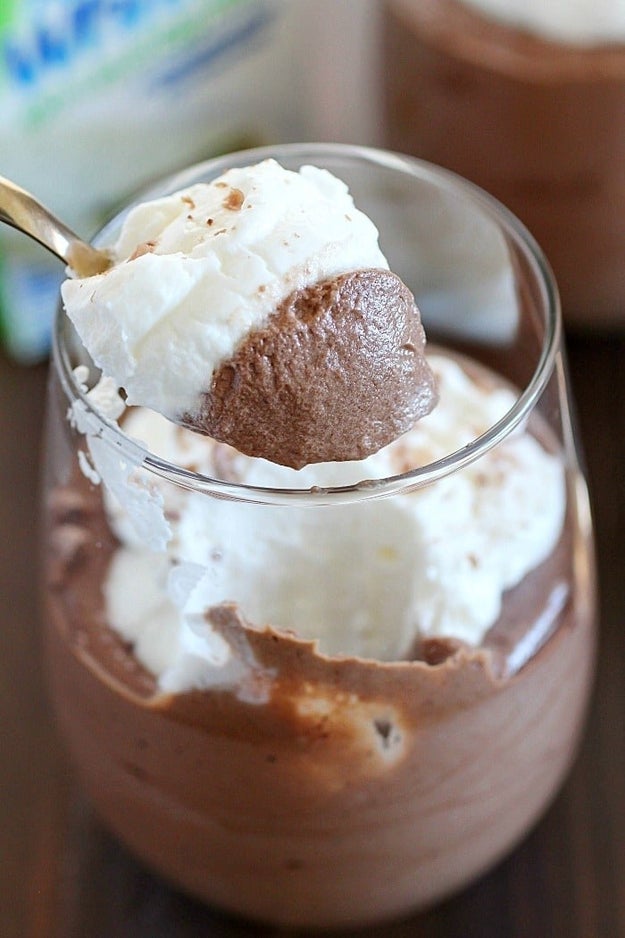 Chocolate chips, whipping cream, egg whites, sugar, and egg whites are all you need to make this light and airy dessert. Get the recipe.
Yummy Healthy Easy / Via yummyhealthyeasy.com
Skillet Bananas Foster
Flambeing may sound like a crazy fancy cooking technique only Gordon Ramsay can pull off, but you can do it in your very own kitchen. This recipe calls for the addition of rum to the banana skillet, which causes a brief open flame. Get the recipe.
The Kitchen Girl / Via thekitchengirl.com
Source: https://www.buzzfeed.com/food.xml