I. LOVE. BREAD.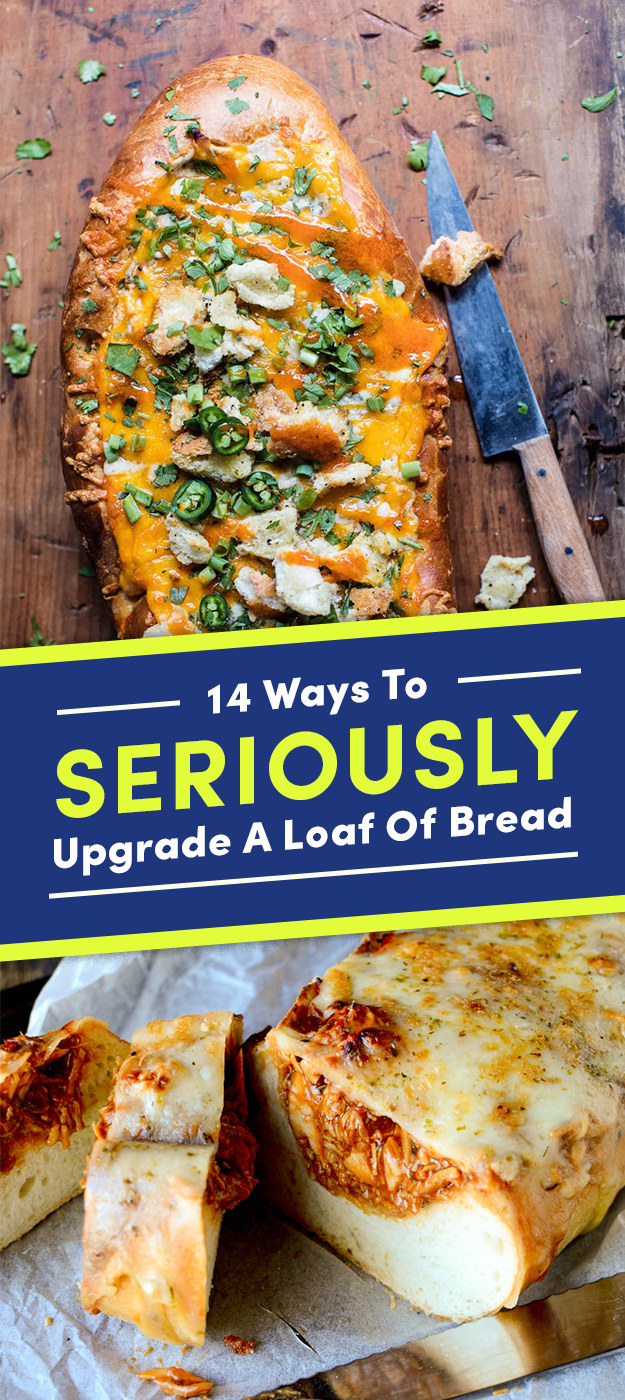 Hannah Wong/BuzzFeed
Bread is the perfect food.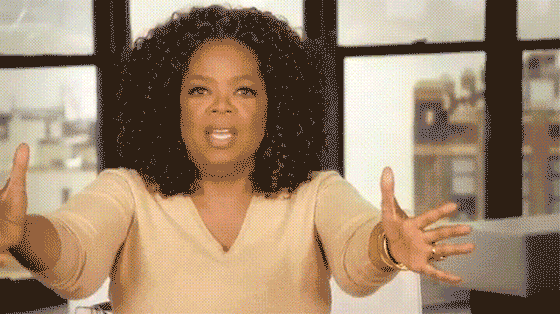 I love it — I eat it everyday. But there are a ton of delicious ways to make a standard loaf of bread even better. Here are 14 of them!
Weight Watchers
Jalapeño Popper Cheesy Bread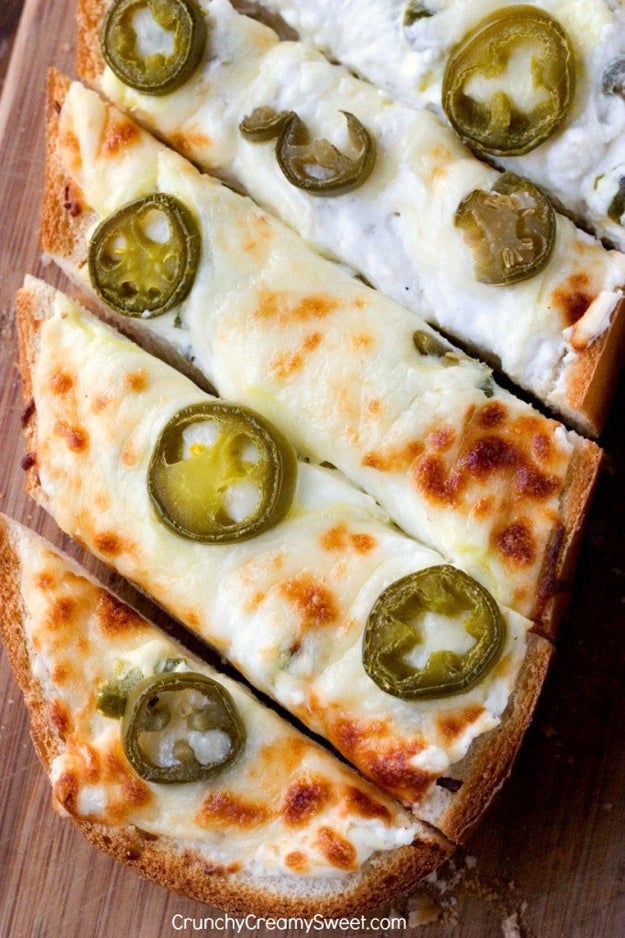 Just when you thought jalapeño poppers and cheesy bread couldn't get any better, this recipe mashes them together into something amazing. Get the recipe here.
Sausage, Egg, and Cheese Bread Boats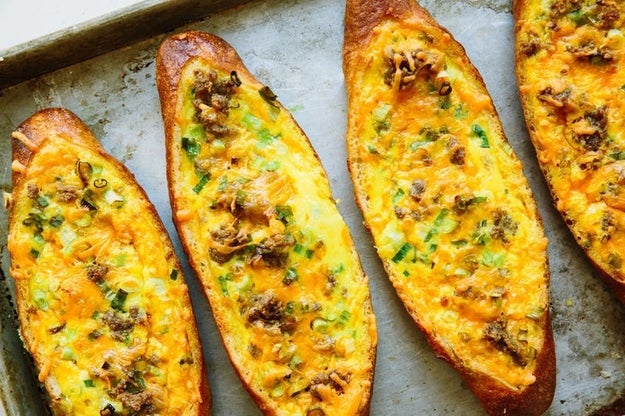 Just think of these savory bread boats as a cross between toast and quiche — they're the perfect breakfast! Get the recipe here.
Caprese French Bread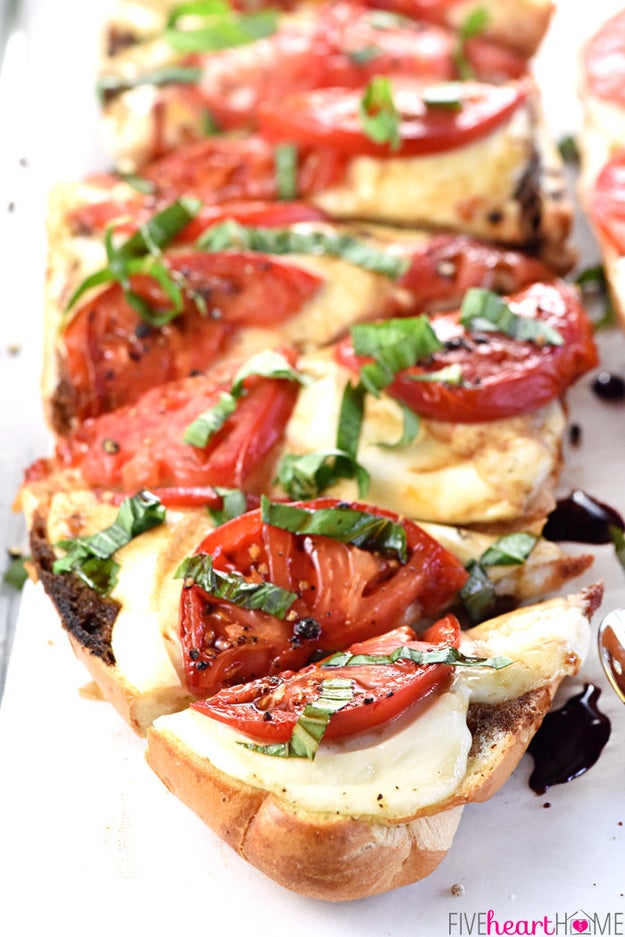 All of the goodness of caprese salad baked onto a toasty loaf of French bread. Get the recipe here.
Beef Stroganoff-Stuffed Bread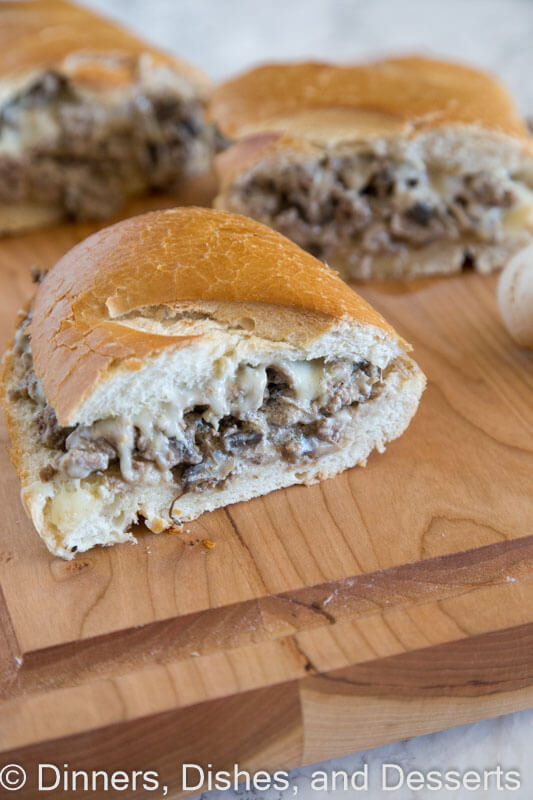 Just think of this as a cross between beef stroganoff and Philly cheesesteak — it's melty, savory, and the ultimate comfort food. Get the recipe here.
BBQ Chicken-Stuffed Bread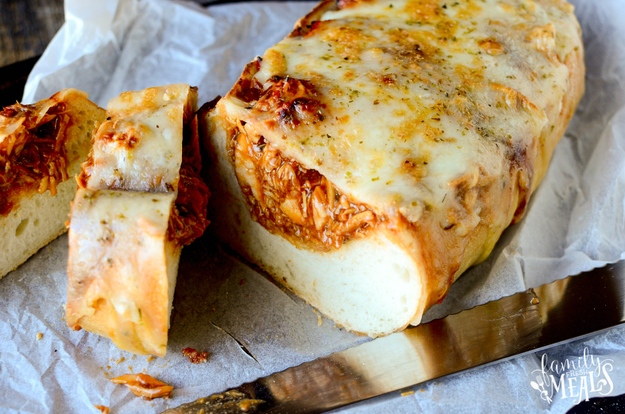 This stuffed bread is kinda like an open-faced BBQ chicken sandwich, only better. Get the recipe here.
Monte Cristo Pull-Apart Bread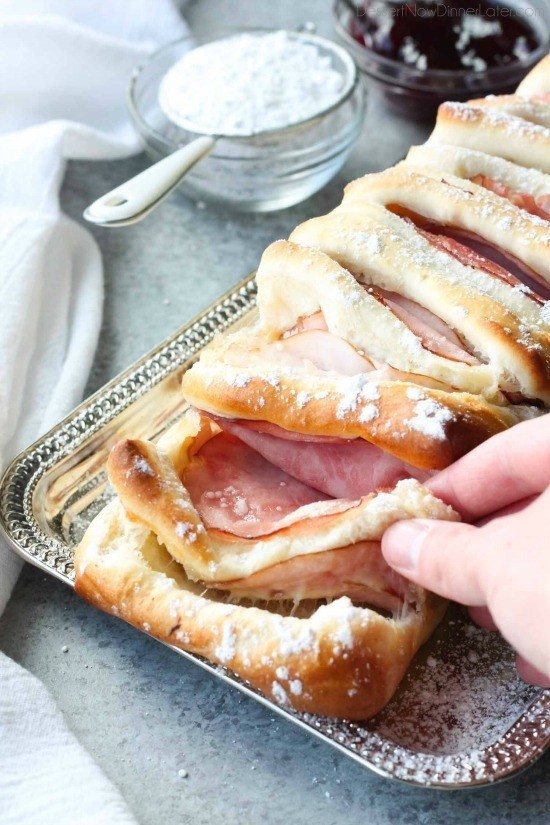 Raspberry jam + cheese + ham might sound like a strange combination, but this trio is the perfect thing for sandwiching between slices of soft white bread. Get the recipe here.
Chocolate Fondue Bread Boat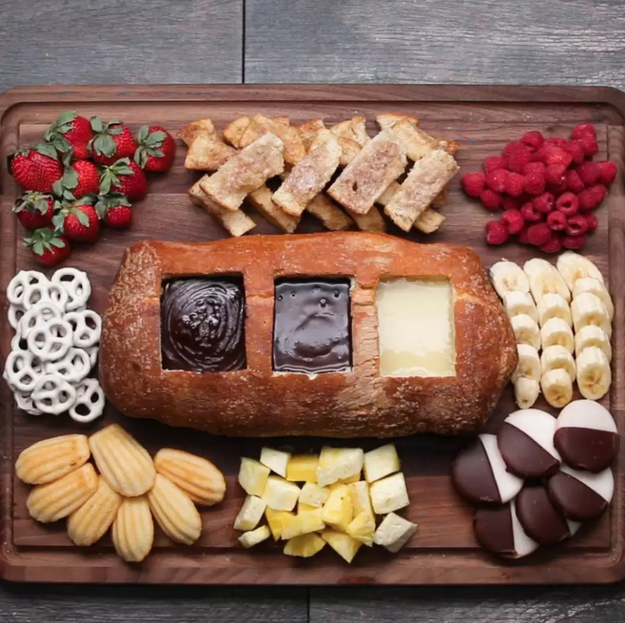 This show-stopping dessert is filled with dark, milk, and white chocolate fondue so your guests (or you) can choose the one they like best. Get the recipe here.
BuzzFeed/Tasty
Chocolate Fondue Banana Bread Boat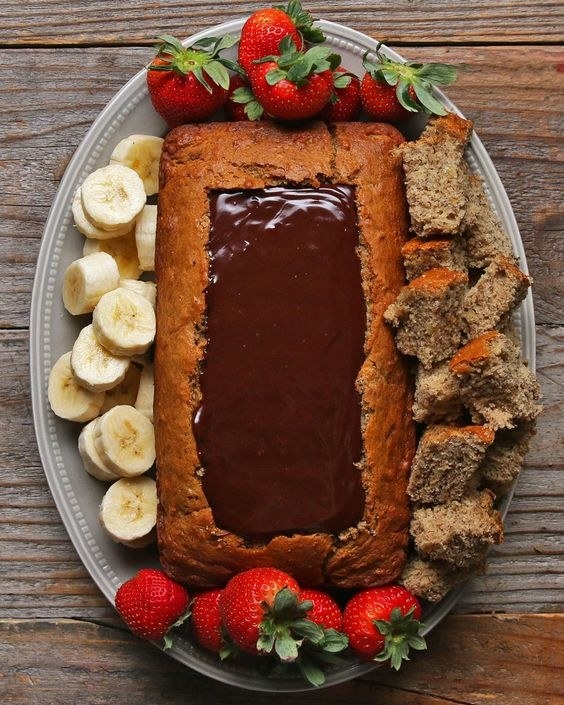 This recipe gives you directions to make the bread yourself, but feel free to buy a loaf from the grocery store and fill it with the fondue (because that's the real star of the show). Get the recipe here.
BuzzFeed/Tasty
Source: https://www.buzzfeed.com/food.xml