If you want all the chocolate, this one is for you.
So you're a chocolate fanatic and you're looking for your next fix? Well, I've got good news for you!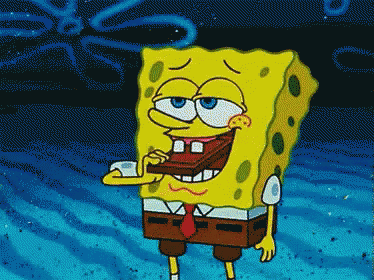 Paramount Television
This tart is the best thing that's happened to chocolate lovers in recent memory.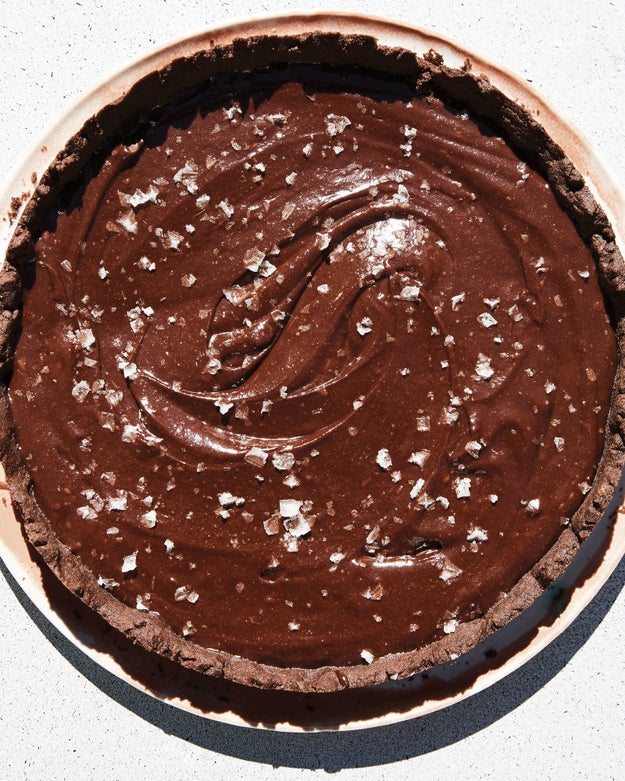 It's intense, rich, and super chocolatey, and it comes from Alison Roman's Dining In, a cookbook that's filled with delicious everyday recipes and instant classics (like those Instagram-famous cookies).
©2017 Michael Graydon and Nikole Herriott / Clarkson Potter
The filling doesn't require any baking, but note that you'll have to let the tart rest for at least a couple hours before you can dive in (the recipe says "at least 1 hour" but I found that wasn't long enough for mine). So make sure to plan accordingly.
Now, if you like your desserts sweet, I'm afraid this one isn't for you, but if you're a fan of strong chocolate flavors, you're in for a treat.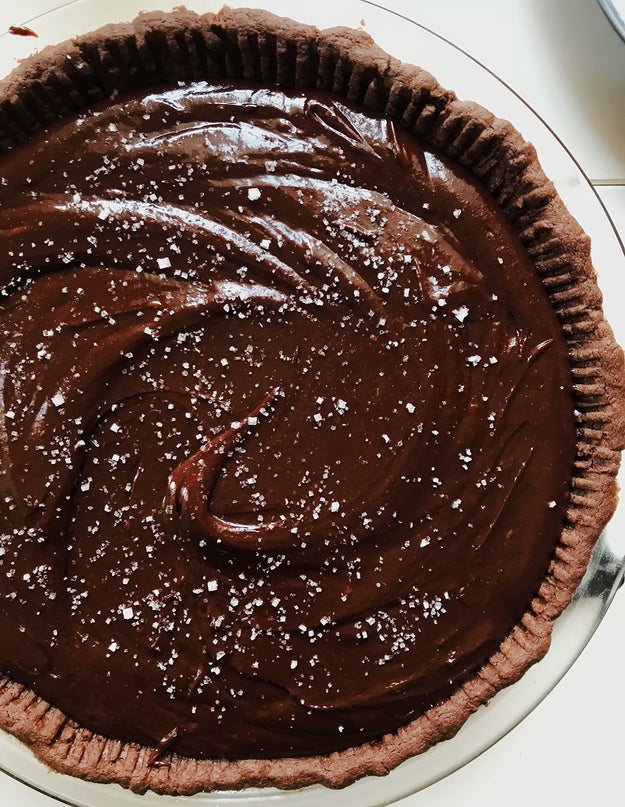 Marie Telling
Servings: 8 to 10
INGREDIENTS
CRUST
¾ cup all-purpose flour
¼ cup unsweetened cocoa powder
¼ cup confectioners' sugar
½ teaspoon kosher salt
½ cup (1 stick) unsalted butter, melted
FILLING
10 ounces bittersweet chocolate, at least 68% cacao, chopped
⅔ cup tahini (almond butter and peanut butter also work here)
Pinch of kosher salt
1 cup heavy cream
¼ cup honey
Flaky sea salt, such as Jacobsen, for sprinkling
PREPARATION
Do ahead: Chocolate tart crust can be made 2 days ahead and refrigerated. Tart can be made 1 day ahead. Unless your kitchen is unseasonably hot, you do not need to refrigerate here; it can be stored at room temperature.
MAKE THE CRUST:
Preheat the oven to 350°F.
Combine the flour, cocoa powder, confectioners' sugar, and kosher salt in a medium bowl. Drizzle in the melted butter and mix until well combined (it'll have a sort of Play-Doh-type texture). Press this into the bottom and up the sides of a 9-inch tart pan (or you can use a 9-inch springform pan), using a measuring cup or your hands to flatten it and make sure it's all packed and even.
Bake 15 to 20 minutes. It's difficult to tell when this is done because it's already brown, so there is no color indicator to rely on. Test by pressing the center: it should be firm and opaque, not squishy or greasy looking. Remove from the oven and let cool.
MAKE THE FILLING:
Combine the chocolate, tahini, and kosher salt in a medium bowl. Heat the cream and honey in a small saucepan over medium heat. Once it starts to simmer, remove it from the heat (do not let it boil or the cream will be too hot, and you'll have to wait too long for it to cool down) and pour it over the chocolate and tahini. Let it sit for a minute or two to melt the chocolate.
Using a spatula, mix until well blended and no bits of chocolate remain. Use quite a bit of elbow grease here — really commit. After a minute or so, the mixture should look thick, glossy, and well emulsified.
Immediately pour the filling into the cooled crust and smooth the top. Sprinkle with flaky salt. Let sit for at least 1 hour before slicing.
Reprinted from Dining In. Copyright © 2017 by Alison Roman. Photographs copyright © 2017 by Michael Graydon and Nikole Herriott. Published by Clarkson Potter/Publishers, an imprint of Penguin Random House, LLC.
For more delicious recipes, check out Dining In by Alison Roman, which you can order on Amazon, Barnes & Noble, or at your local bookstore on IndieBound.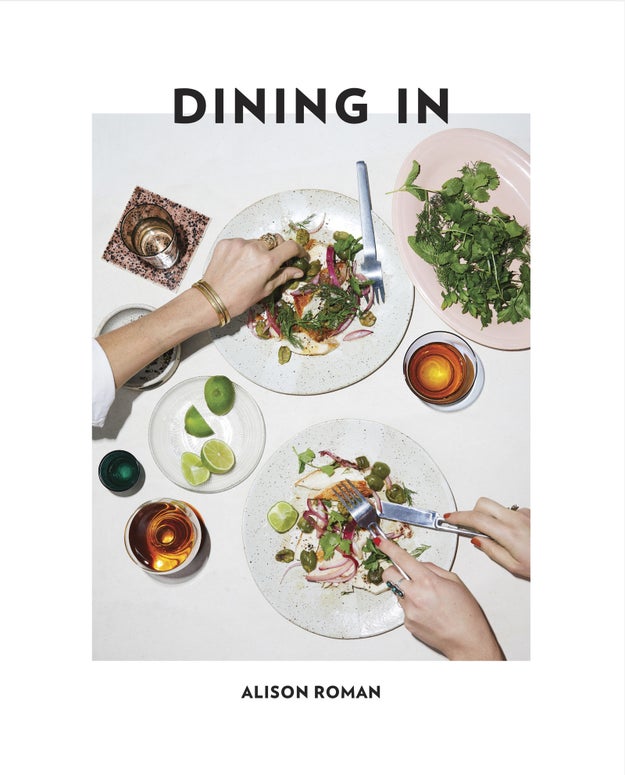 Clarkson Potter
Source: https://www.buzzfeed.com/food.xml